Located in northern Laos, Avani+ Luang Prabang is situated in the inspiring ancient town of Luang Prabang. Surrounded by historic architecture, lush mountains and endless tropical jungle this unique property is the perfect place to escape and find peace of mind.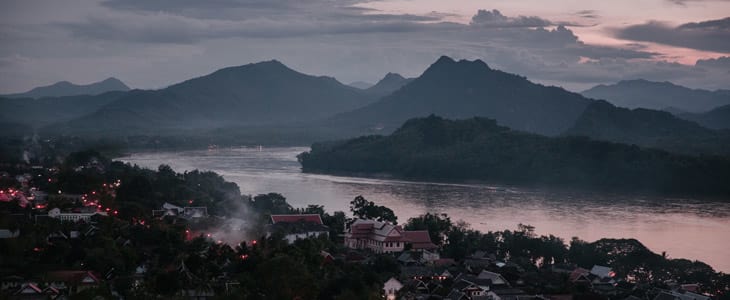 The hotel building itself dates back to 1914, with the design referencing classic French neo-classical architecture that can be seen around the town. Each beautifully styled room is filled with a warm colour palette, featuring natural timber, intricate woven details and large louvered wooden doors that open out onto a terrace or balcony.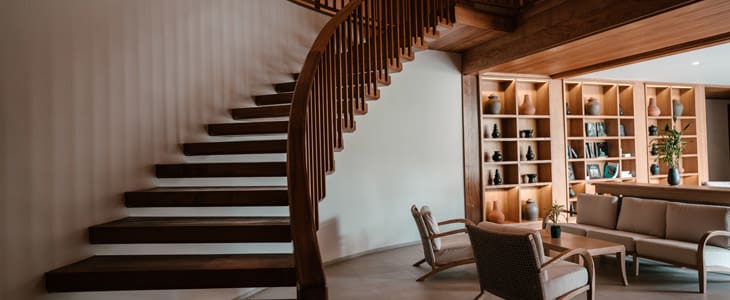 As you explore Luang Prabang you will discover the natural beauty, spirituality and way of life of this ancient town. The strong connection to the traditions and spiritual practices of Buddhism are what make this place so memorable. Avani offers the opportunity to be involved in these ancient traditions by taking part in the Alms Giving Ceremony. Alms giving takes place daily as the sun rises, where you will find over 200 Buddhist monks wandering the quiet streets for this sacred Laos tradition.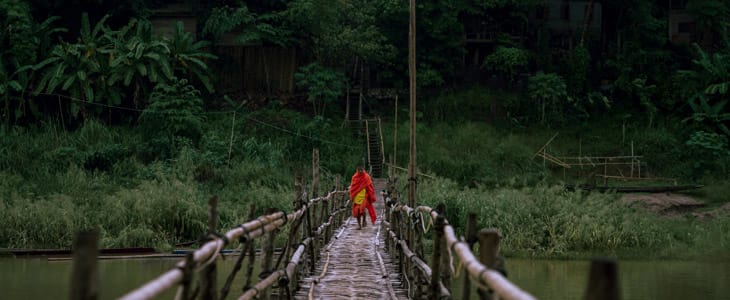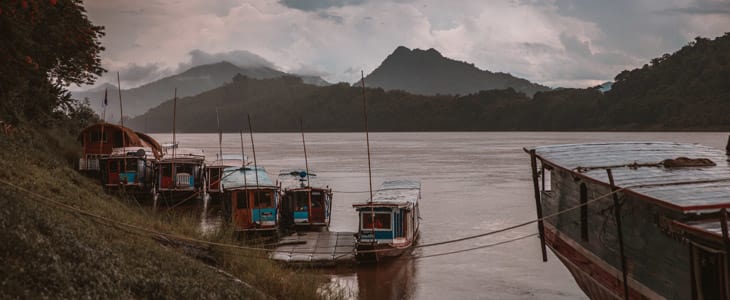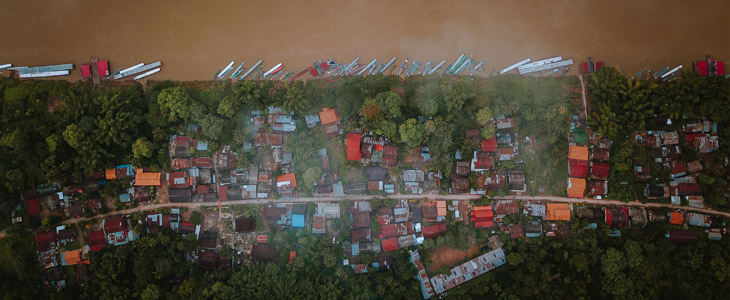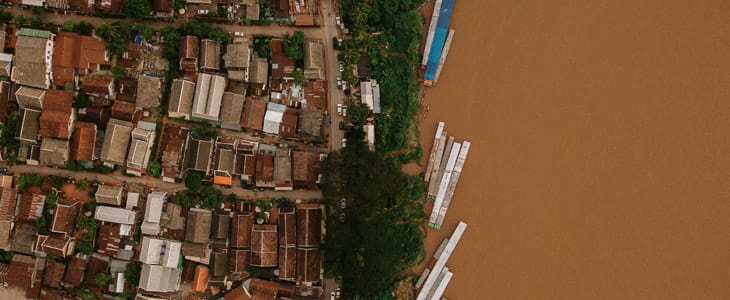 Dining at Avani+ Luang Prabang is an incredible fusion of the French colonial heritage and authentic Lao dishes. With a wide range of options on the menu there is an exceptional amount of delicious meals to try, including the local buffalo burger or the traditional Nam Khao. You can find the Bistro Bar upstairs to enjoy a locally inspired cocktail or fresh tropical juice overlooking the pool or balcony.
Only moments away you can find yourself floating down the Mekong River on Avani's sunset boat cruise. From the river you are surrounded by lush green jungle and endless mountain peaks in every direction. Viewing Luang Prabang from the water, you are able to take in everyday life, men fishing along the river and homes living entwined within the jungle. Floating through a seemingly untouched and wild landscape there is an sense of calmness as you pass through the historic Mekong River. Watching the sunset with a drink in hand, Avani's sunset boat cruise is one of the most magical ways to experience this part of the world.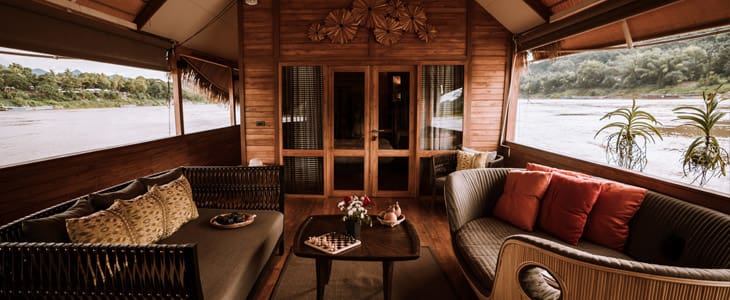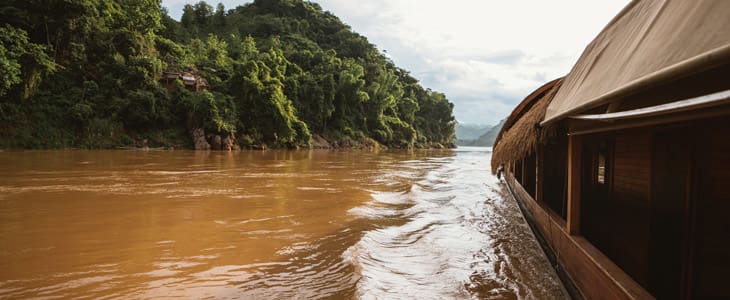 Apart from immersing yourself in a new culture and sacred traditions, there is an endless amount of options to explore just minutes away from the property. Beautiful temples, charming cafes, night markets, artisan stores or a short hike to Mount Phousi. After a day of exploring the jungle or visiting Kuang Si Falls coming back to Avani+ Luang Prabang is the perfect way to refresh and escape within a new hidden paradise in South East Asia.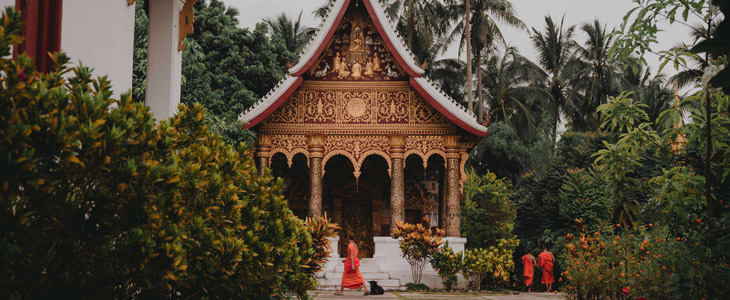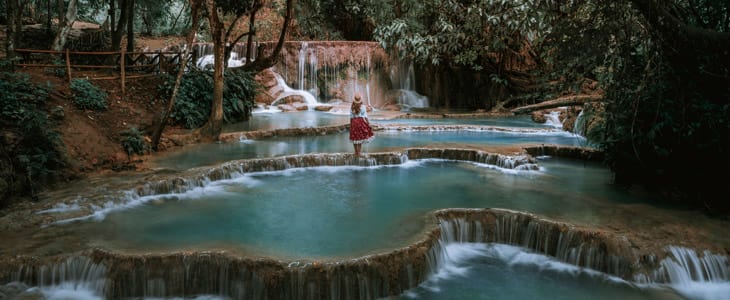 Follow me on Instagram
Pre-arrival Travel Tips to Luang Prabang, Laos

What is the currency in Laos?
Lao kip or LAK

When is the best time to visit Luang Prabang in Laos?
Most traveller visit Luang Prabang during the dry season that lasts from November to May.
However, during the wet season with exception of some local rains the forest and landscape are at its greenest between May to August. September or October is also another good time to visit Luang Prabang for the dragon boat races that takes place on Nam Khan river.

Do I need a visa for Laos?
The Lao government issues 30-day tourist visas on arrival at all international airports and most international border crossings.
The whole process is very straightforward. You need between US$30 and US$42 in cash, one passport-sized photo and the name of a hotel or guesthouse. Those without a photo, or who are arriving on a weekend, holiday or after office hours, will have to pay an additional one or two dollars.
Citizens of the Association of Southeast Asian Nations (ASEAN), as well as Japan, South Korea, Russia and Switzerland, enjoy visa-free access to Laos. Most other nationalities can obtain their visa on arrival, including EU citizens, North Americans and Australians. Citizens of some African and Middle Eastern countries must apply for a visa in advance.
Travelers holding passports from the following countries are not eligible for Laos visas on arrival : Afghanistan, Algeria, Bangladesh, Burundi, Cameroon, Congo, Cote d'Ivoire, Ghana, Guinea, Guinea Bissau, Jordan, Lesotho, Liberia, Libya (Libyan Arab Jamahiriya), Mozambique, Nauru, Niger, Nigeria, Pakistan, Senegal, Sierra Leone, Sri Lanka, Suriname, Syria (Syrian Arab republic), Swaziland, Tonga, Turkey, Zambia, Zimbabwe.

How to get to Luang Prabang?
Airport
Luang Prabang International Airport (IATA: LPQ, ICAO: VLLB) is one of the few international airports in Laos. The airport is located about 4 kilometres (2.5 mi) from the centre of Luang Prabang. The second busiest airport in the country, it is a regional hub for international flights to Bangkok, Chiang Mai and Siem Reap and other cities such as Vientiane and Phongsaly.

How to go from the airport to Luang prabang?
Luang Prabang Airport is located 6 kilometres (approximately 20 minutes' drive) from Avani+ Luang Prabang and the best way is to charter a car from the hotel.

Where to stay in Luang Prabang, Laos?
Avani+ Luang Prabang is a modern boutique hideaway with a storied history. Formerly the site of French officer quarters, then home to a landmark local hotel, these peak-position grounds in the heart of the old town now welcome you with classic-contemporary style – design that's a breath of fresh air while remaining true to the town's colonial architectural heritage, providing an experience that truly stands out amongst Luang Prabang hotels.
Check special offers at Avani+ Luang Prabang Hotel

How to get around in Luang Prabang?
Tuk Tuk
Rent a car
Bicycle
How to get mobile data or Internet connection in Laos?
You can opt for a pre-paid sim card or mobile wifi modem, available upon arrival at the airport.
Useful Laotian phrases
Sabai Dee – How Are you?
Mi van thidi – Have a nice day
Soen saeb – Have a nice meal
Khao Jai – I understand
Baw Khao Jai – I don't understand
Kop Chay – Thank you
Things to do in Luang Prabang
The UNESCO World Heritage City oozes with history, and cultural natural sites.
Kuang Si Waterfalls: here a single large cascade tumbles from the jungle feeding a series of falls and pools that make perfect swimming holes.
Pha Tad Ke Botanical Garden is a regional research centre creating the first living collection of the flora of Laos with a strong focus on ethnobotany, research and education.
Luang Prabang night market is something not to be missed, an amazing sight and offers the most extensive collection of handicrafts in the country.
Vat Xieng Thong: King Setthatirath built Vat XiengThong in the Lane Xane Kingdom's capital in 1560. A glittery mosaic of glass and tiles covers the exterior of the tiny "Golden City Monastery".
Lao traditions remain the focus of local life today: the Buddhist Alms Giving Ceremony is repeated each morning by individuals paying their respects to saffron-cloaked monks on every street.
Cruise and enjoy Luang Prabang's landscape with a river perspective on a unique Mekong Kingdom Cruise.
Mount Phousi, a 150m tall hill in the centre of the old town of Luang Prabang is bordered on one side by the Mekong River and on the other side by the Nam Khan River. It remains a popular place to watch the sun rise and set over the Mekong River.
Luang Prabang province is perfect for trekking. Pass through beautiful forests, scenic waterfalls and experience a homestay in amazing ethnic villages to gain a true insight into the rural life of the local people.
Pak Ou Caves is home to thousands of Buddha images.