I've just returned from Avani Quy Nhon, a coastal resort in central Vietnam. Here, I discovered what it means to fully and completely relax. I spent four days at the ocean. Tiny fishing boats bob along the coastal horizon which offers an unusual and interesting ocean view. I enjoyed yoga classes every morning and experienced a range of massages at the spa that relieved all my tension. This tranquil resort can only be likened to a little piece of paradise- and a rather undiscovered one, at that.
The resort is set on an unspoilt private sandy beach with a lush green mountainous backdrop. With nearby picturesque islands and exceptional seafood, it is a miracle that a place as beautiful as this hasn't been discovered by the masses, although I have a feeling this gem of a place isn't going to stay undiscovered for long. All the more reason to experience the paradise of Quy Nhon sooner rather than later!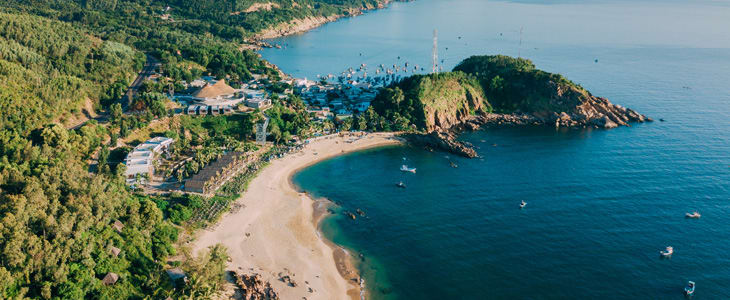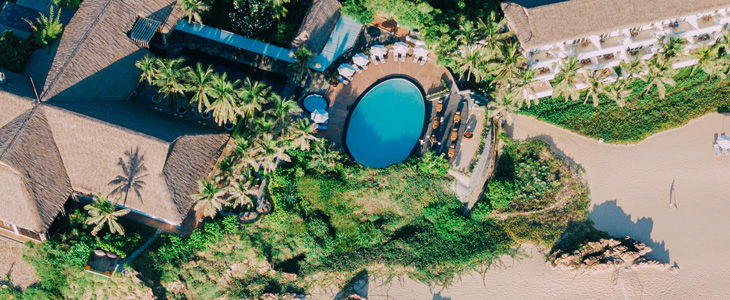 I was welcomed to the resort by four members of staff waiting with big smiles, cold scented towels, iced lemongrass and ginger tea and best of all, a ten-minute neck and shoulder massage. The incredible service did not end there. Throughout our stay, the staff were amazing and made my stay very memorable.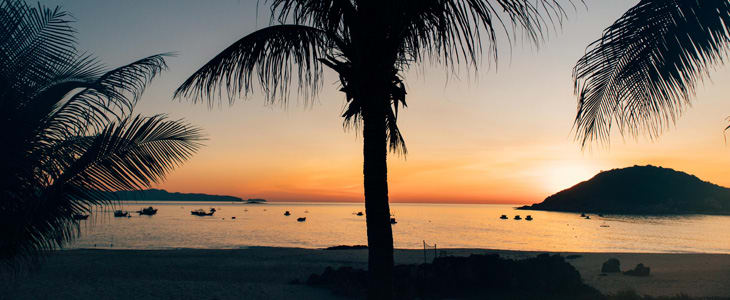 Avani Quy Nhon rooms are bright, spacious and modern. The highlight of each room is the view of palm trees, white sand and blue ocean water. Even the open-plan bathroom has a full-length window view of the ocean. Palm trees have been strategically planted to give you privacy.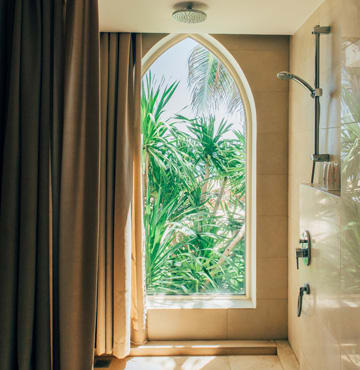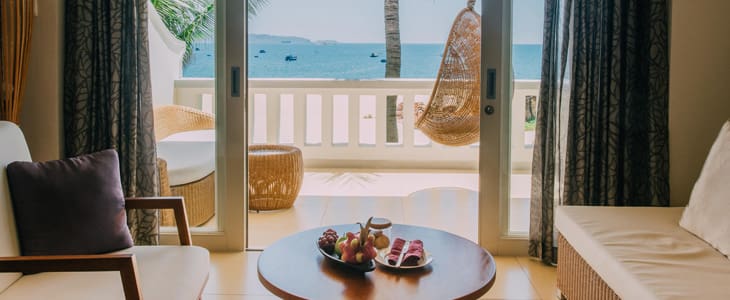 As the resort is quite far from civilization, on most days, we ate at the cliff-side restaurant, overlooking the ocean. The breakfast buffet offered a range of both Asian and Western options. My favourite part of breakfast was Vietnamese Coffee. I don't normally like sweet coffee, but somehow the combination of ice, strong coffee and condensed milk was simply addictive. The lunch and dinner menu included a LOT of locally-sourced fresh seafood (which makes sense given that Quy Nhon is known for its seafood!). The food on offer was all very good, however, as a vegetarian, I did find the menu options rather limited.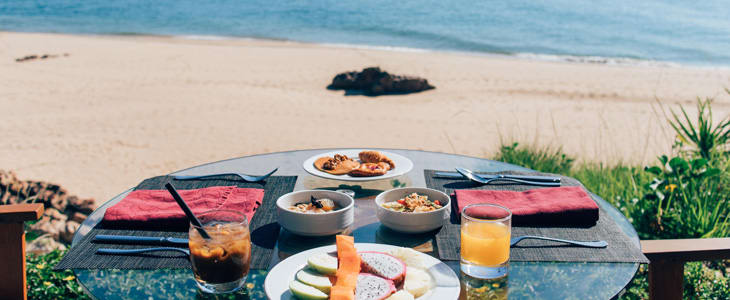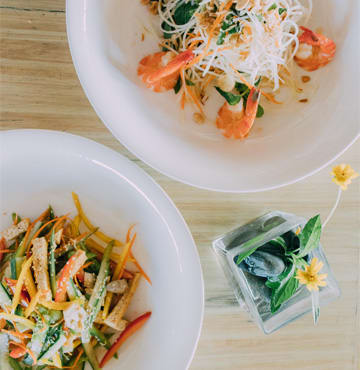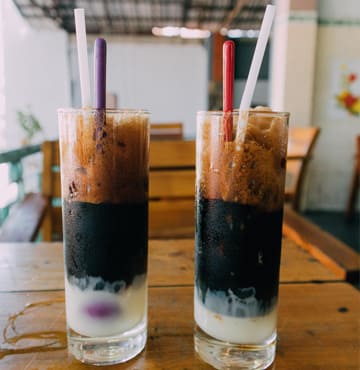 The resort offers a generous selection of facilities and activities. For those who want to relax, there is the Avani Day Spa which offers a range of treatments alongside daily Yoga, meditation and Tai Chi classes on the veranda. For those who want to get a bit more active, there is the choice of the pool or ocean to swim in, kayaks to go exploring in and a gym overlooking the ocean. For those who want to try something different, the hotel even offers activities like Cooking Classes and Martial Arts Workshops.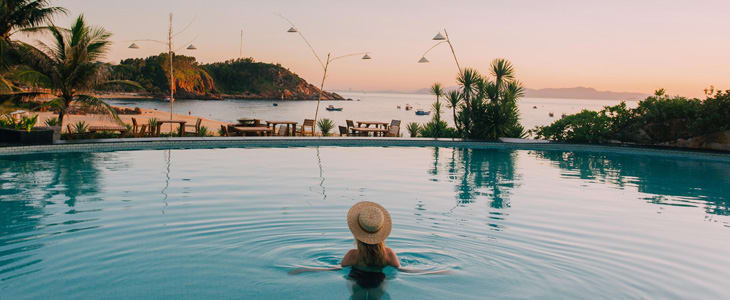 The Avani Day Spa was one of the highlights of my stay. Located high above the resort, the Spa is housed in a Vietnamese-style wooden structure. On my first day I enjoyed a 60-minute massage that consisted of a detoxifying herbal steam bath followed by massage in an open pavilion, with views over the tree-tops with glimpses of the sea beyond. The setting couldn't be more perfect. After 60 minutes, all the stresses of travel had washed away but that didn't stop me from booking another massage the next day.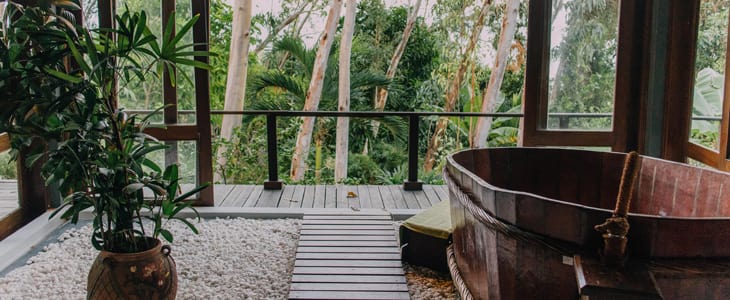 Although it was tempting to spend my time doing nothing but lounging around the resort, I still wanted to see more of Quy Nhon. The resort organised a variety of activities for me so I could get a taste of local culture. These experiences included a trip in a traditional fishing boat to the surrounding islands, a night-time tour of Quy Nhon city, a visit to the local markets and best of all a motorbike tour with a local guide. We visited the history museum, local eateries and the Champa temples. We enjoyed a traditional breakfast of Banh Canh Cha Ca, a rice-noodle soup filled with vegetables, beansprouts and fishcakes. We visited Gia Vy 2 and sampled Banh Xeo, a type of Vietnamese pancake wrapped in rice paper and filled with prawns and fresh vegetables. We also went to a beachside restaurant in the nearby fishing village called the Woodfire Kitchen. The outside of the restaurant didn't look like much, but the food turned out to be so unexpectedly good that returned a few times. Our guide even took us to his grandmother's home in the countryside. This was the most memorable part of the day for me as it was wonderful to meet a local villager and see inside her home. We got to sample homemade rice wine.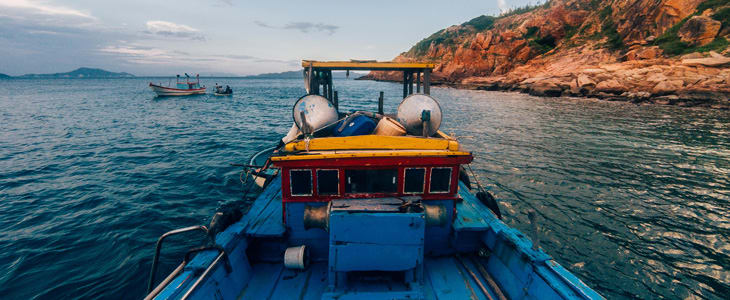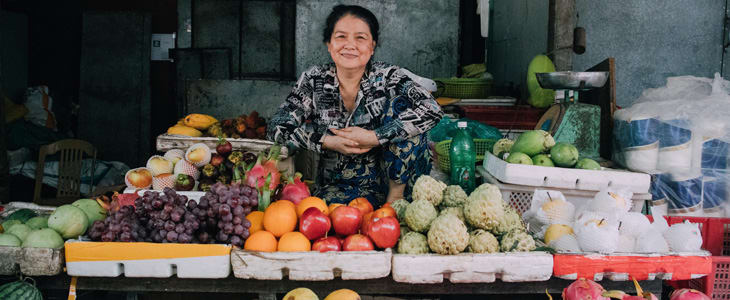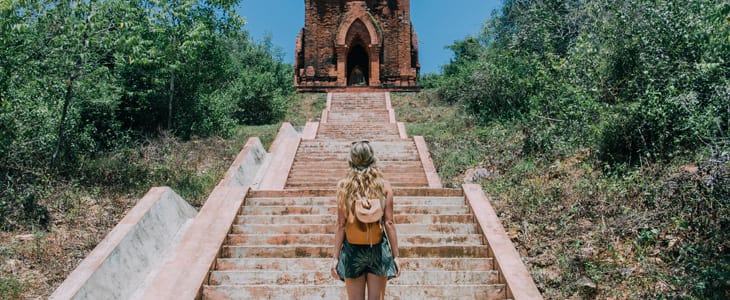 Read the whole article here
Join the conversation on Instagram and Facebook

Pre-arrival Travel Tips to Quy Nhon, Vietnam

What is the currency in Vietnam?
VND or Vietnamese Dong

When is the best time to visit Quy Nhon in Vietnam?
Quy Nhon and the entire coastal stretch from Hue down to Nha Trang is best visited in the first half of the year, from January through to July, when the area sees little rainfall and the dry and sunny season offers ideal conditions for snorkelling, diving, sunbathing and sightseeing.

Do I need a visa for Vietnam?
Visitors to Vietnam must obtain a visa from one of the Vietnamese diplomatic missions unless they come from one of the visa exempt countries or countries eligible for electronic visas. All visitors must hold a passport valid for the next 6 months. Online visa services are offered by a number of certified providers.

How to get to Quy Nhon, Vietnam?
Air
Phu Cat Airport (IATA: UIH, ICAO: VVPC) (Vietnamese: Sân bay Phù Cát) is the airport serving Quy Nhon. Domestic flights to Quy Nhon from Ho Chi Minh City and Hanoi are operate daily by Vietnam Airlines, VietJet Air and Jetstar.
Railway
Quy Nhon is served by Dieu Tri train station on the Reunification Express with routes northbound to Hanoi, southbound to Saigon. Visit the Vietnam railway website for up-to-date schedule. https://dsvn.vn/#/
There are 4 trains including SE2, SE4, SE6 and SE8 (which belong to Reunification Express train) on this route. They depart every day and take about 12 hours (from Saigon to Dieu Tri or return).
The distance to/from Hanoi station is about 1096 Kilometers. There are 4 trains including SE2, SE4, SE6 and SE8 (which belong to Reunification Express train) on this route. They depart every day and take about 22 hours (From Dieu Tri to Hanoi or return).

Where to stay in Quy Nhon?
Sharing the pristine Bai Xep bay with a charming fishing village, Avani Quy Nhon Resort & Spa makes the most of its beachfront location with rooms overlooking the turquoise bay and daily activities centered around water sports and fishing. The perfect base to set off from to explore the area on motorbike or to simply unwind by the pool, Bai Xep feels a world away from the hustle and bustle of Vietnam's big cities and yet just a hop and a skip from downtown Quy Nhon with its karaoke parlours, excellent seafood restaurants and a busy beachfront promenade.
Check special offers at Avani Quy Nhon Resort & Spa

How to get around in Quy Nhon?
Taxis are widely available (and affordable) and are by far the easiest way to get around Quy Nhon.

How to get mobile data or Internet connection in Vietnam?
You can opt for a pre-paid sim card available at Ho Chi Minh City and Hanoi airport international arrival lounges.
Useful Vietnamese phrases
How are you? - Ban Khoe Khong (Ban Kwe Khom)
Thank you - Cam on (kahm uhn)
Sorry - Xin Loi (Sin Loy)
No Problem - Khong co gi (Khong koh zi)
Goodbye - Tam Biet (Tarm Byeet)
No, Thank You! - Khong!
Things to do in Quy Nhon
Snorkel or diving in Bai Xep bay
Tee off at the 36-hole golf course designed by Jack Nicklaus and Schmidt Curley
Board a traditional fishing boat for a deep sea fishing trip
Hike through the mountain slopes and admire the sunset at Eo Gio (Strait of Wind)
Explore the ancient Cham temple ruins peppering the hillsides around Quy Nhon
Go on a guided motorbike tour deep into the verdant rice paddies and the countryside
Visit a nearby crafts village to learn the art of making conical hats and fishing baskets