Primary content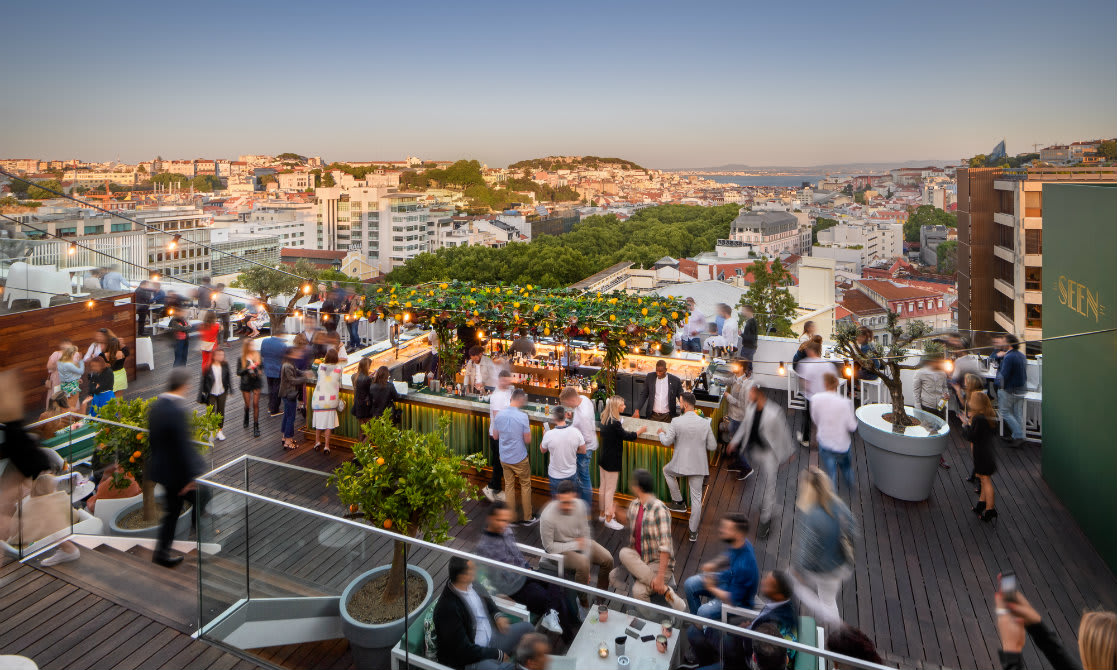 STYLISH EASE AND SENSATIONAL COCKTAILS
Lisbon's favourite rooftop bar has reopened for another unforgettable summer with a new concept and a new look. Now a natural extension of the Restaurant SEEN Lisboa, sharing the concept with its neighbour as well as the cosmopolitan, lively, glamorous and sophisticated atmosphere.
Its privileged location on the 9th floor of the Tivoli Avenida Liberdade, perfectly complements the food and drinks menu which features Cocktails and Virgin Cocktails by Lucas Jaques, Head Bartender at SEEN, and dining options from the famous SEEN by Olivier.
With St. Jorge's Castle to your left, the River Tagus and the Arrábida Mountains as the backdrop and the Lisbon skyline at your feet, the Sky Bar has some breathtaking views, and is the calling point for numerous celebrities, especially in spring and summer.
Known as the ideal spot for late afternoons, unique sunsets and warm nights, relax and have fun while you enjoy the sound of our resident DJ.