Primary content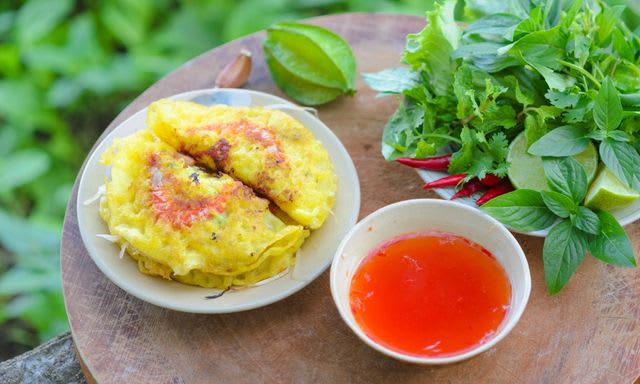 Our specially-crafted family sharing menus give your tastebuds an insight into the delicious flavours of Vietnamese cuisine.
WHAT YOU GET
Think classic Banh Xeo pancakes, braised pork belly and river shrimp with Phú Quốc peppercorns, wok-fried morning glory with Lý Sơn garlic and a lotus seed and longan sweet soup – just a few palette-tinglers to get you in the mood.
VND 550,000 per person for seven dishes or VND 750,000 per person for nine dishes (minimum two people per menu).
Available every day upon request.
Avani Quy Nhon Resort
63 rooms and suites, all with ocean views
Clifftop dining and cocktails
Beachfront pool
Jungle spa at sister resort Anantara next door
Best reached by luxury train The Vietage from Danang
Terms And Conditions
All prices include tax and service charges.

For reservations and more information, please contact Avani Quy Nhon Resort at E quynhon@avanihotels.com or T +84 (0) 256 3840 132.