Restaurants
A quick bite, a lazy lunch, an icy signature cocktail – Avani Central Busan Hotel serves up top-notch nibbles from dawn to well past dark. Enjoy the vibrant atmosphere of our Busan restaurants, or dial an in-room feast with round-the-clock room service.
Restaurant Listing
THE CUBE

International
Breakfast: 7:00 am – 10:00 pm | Lunch: 11:30am - 2:00pm

THE GARDEN

Comfort food and cocktails.

Café, Restaurant and Bar, Drinks & Light Bites
10:00 am –10:00 pm

IN-ROOM DINING

Don't want to leave your room? We've got you covered.

Comforting Favourites
7:00 am - 10:00 pm
SPECIAL OFFERS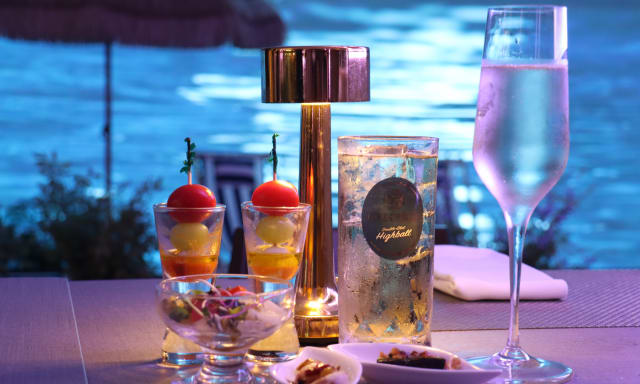 ALL-YOU-CAN GARDEN
Indulge with 20% off unlimited food and drinks for an evening of non-stop delights in The Garden this October.
View More
PRIVACY STATEMENT ON ENQUIRIES, BOOKINGS & MARKETING COMMUNICATIONS
Data Controller
A. MINOR HOTEL GROUP LIMITED
Address: 88 The Parq Building, 12th Fl. Ratchadaphisek Road, Klongtoey Subdistrict, Klongtoey District, Bangkok Metropolis 10110, Thailand.
B. Entity of Minor Hotels related to your stay or service provided.
All these entities can be found on our full Privacy Statement.
Purpose
ENQUIRIES
1. To manage communications, provide information and respond to general requests from users through the channels available for this purpose on the website or other Contact Us functions.
BOOKINGS IF APPLICABLE
2. To manage the booking or services request related to the reservations at the hotel or outlet such as restaurant, spa or activity etc.
3. To receive feedback about the products and services provided.
MARKETING COMMUNICATIONS IF CONSENT GIVEN
4. If the user consent is given for direct marketing communications - sending you personalised promotional offers and event details, subscribing and unsubscribing you, when you request it.
Lawful Basis for processing
1. Consent.
2. Performance of the contract.
3. Legitimate interest.
4. Consent.
RECIPIENTS
1. Entities that own or operate the related hotel or outlet (restaurant, spa or activity etc.), in order to obtain information related to your request.
2. Entities that own or operate the related hotel or outlet (restaurant, spa or activity etc.), in order to obtain the information related to your request (price, dates, services included, etc.) or for any other purpose as deemed necessary in relation to the communication received.
3. Entities that own or operate the related hotel or outlet (restaurant, spa or activity etc.), for processing the feedback related to your stay or visit or managing an issue that may have occurred during those occasions in such entities.
4. Your data will not be disclosed to third party companies.
All these entities can be found on our full Privacy Statement.
RIGHTS
Access, rectification, erasure, restriction, objection to the processing and portability of the data.
ADDITIONAL PRIVACY INFORMATION
Access, rectification, erasure, restriction, objection to the processing and portability of the data.


To learn more about our data protection practices please refer to the full Privacy Statement: https://www.avanihotels.com/en/privacy-statement