Primary content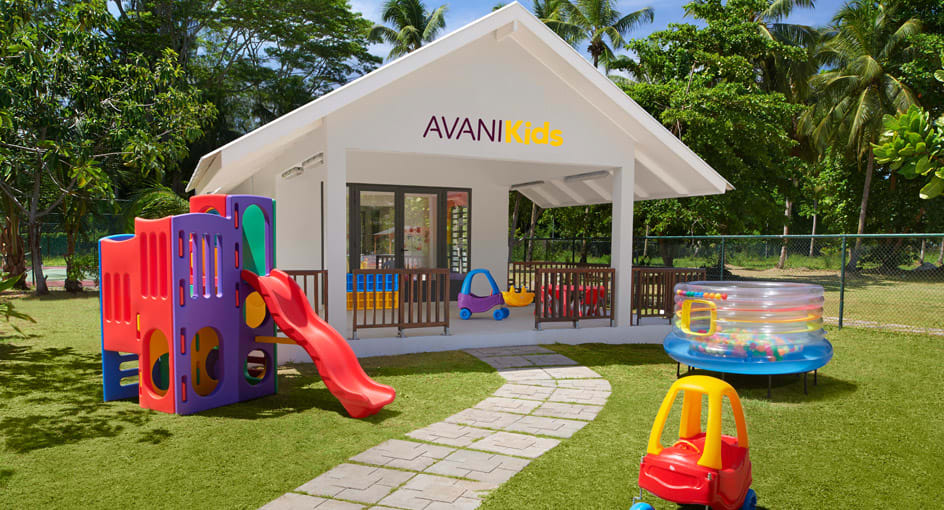 Kids enjoy their own little world at Avani. It's colourful, with plenty of space to play outdoors, make friends and have fun all in a safe, supervised space. We welcome kids aged 4-12 free of charge, although younger kids are welcome to come play with their parents. We also offer babysitting on request.
FUN IN THE SUN
Little ones are kept busy throughout the day with face painting, kite making, and all sorts of arts and crafts. We also take them for beach excursions when it's not too hot.
Beyond the resort, an island of adventure awaits in the form of pony rides on the beach and snorkelling just offshore.
KIDS' CLUB OPENING HOURS
Daily: 8:00 am - 4:00 pm