Beyond Angkor Temple: The best things to do in Siem Reap
The hypnotic Angkor Temple remains one of the first places people think of when they hear "Siem Reap." And while we too appreciate the grandeur and harmony of this unique destination, there is much more to explore in this charming town beyond the famous Angkor Temple. From vibrant performances to adrenaline-quenching adventures, here are the best things to do in Siem Reap.
Phare Circus
Phare Circus isn't your average circus as Phare performers leverage theatre, music, dance and modern circus arts to depict unique Cambodia tales. Filled with energy, emotion, enthusiasm and talent, Phare artists comprise students and graduates from Phare Ponleu Selpak's vocational training centre in Battambang. Suitable for all ages, this is one of the most entertaining evening activities in town.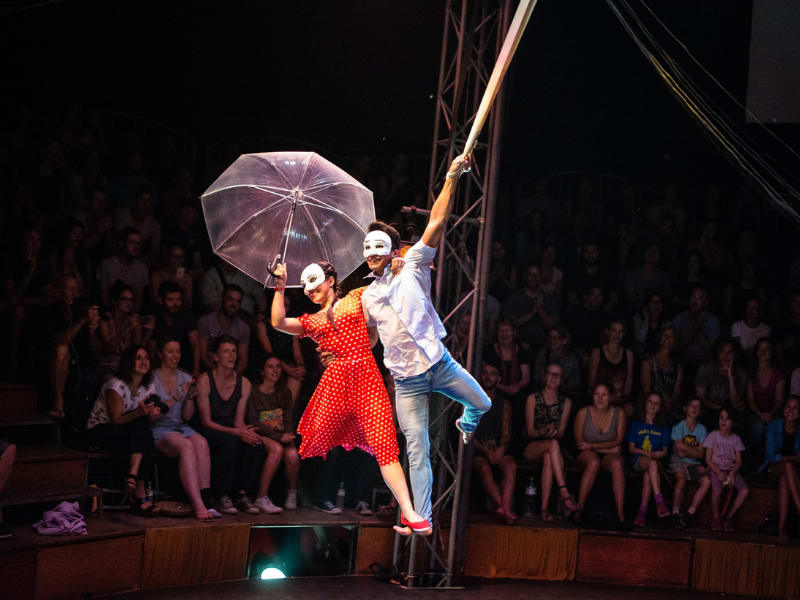 Photo credit: Phare Circus
Pottery classes
Whether you're looking for a romantic activity or a family-friendly recreation, Khmer Ceramics has you covered. Learn to use a pottery wheel and Khmer carving tools to throw a pot on the wheel, pull your clay out of the bag and fashion Cambodian ceramics under the guidance of your experienced, local instructor. Take your work of art home or explore the multitude of unique ceramic items at their shop. Pieces can also be arranged for shipment back home as souvenirs for friends and family.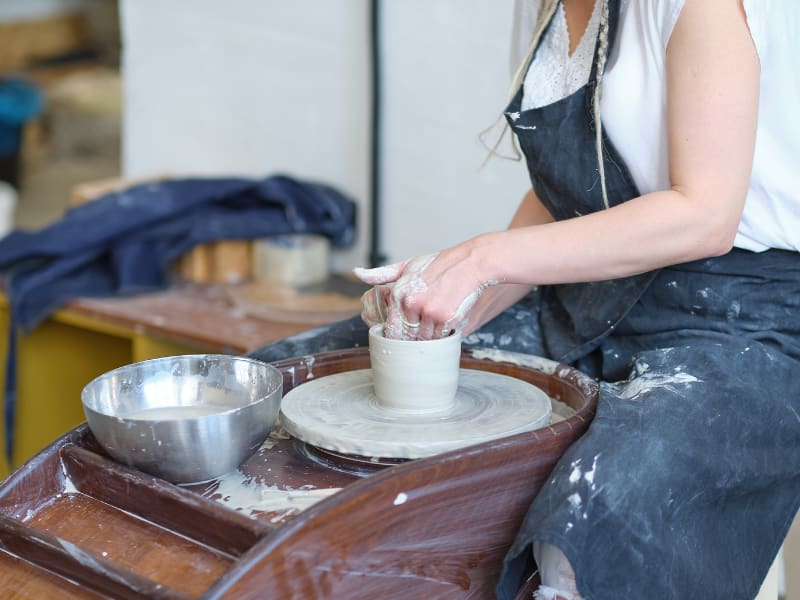 Ziplining
Angkor Zipline is a great way to explore the wildlife and flora and fauna of Cambodia while keeping the adrenaline flowing. The entire adventure takes place inside the UNESCO World Heritage site of Angkor Archaeological Park and can take anywhere between one to three hours depending on the group size and length of the zipline course chosen. Canopy tours and guided nature trails are also available which makes this a venue with something for everyone.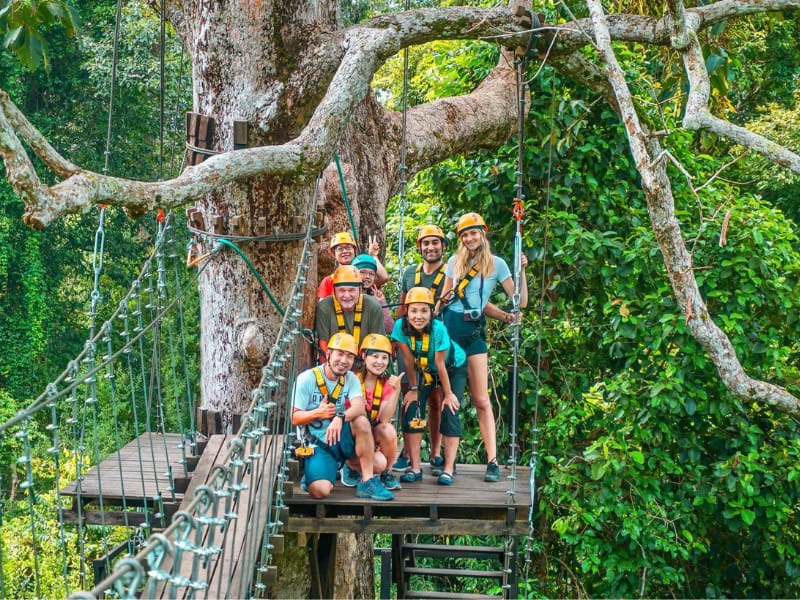 Photo credit: Angkor Zipline
ICF Wakepark
This world-class cable park is the only wakeboard park in the Kingdom of Cambodia and is designed for riders of all levels. Activities include knee boarding, water skiing and wakeboarding with jumps and rails for more advanced players. There's also a huge inflatable obstacle course dubbed Adventure Island that lets you climb, bounce and slide your way through the different parts of the course that floats on water. For those looking to stay out of the water, head over to the viewing areas, restaurant, café or bar.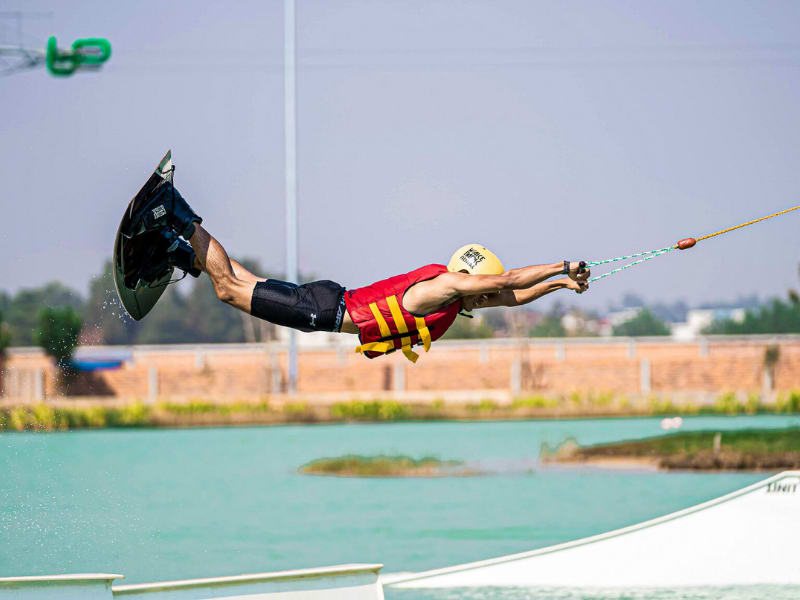 Photo credit: ICF Wakepark
Food tours
While there has been an insurgence of food tours in Siem Reap, Taste Siem Reap is still favoured by many. Founded on the idea of taking people to great restaurants just like taking friends, Taste Siem Reap has helped thousands of people discover local hidden restaurants, bars and galleries. The best part? You don't have to worry about any of the planning and organisations as they're all taken care of by the Taste Siem Reap team. From local delicacies and fine dining plates to cocktail bars and entertainment venues, Taste Siem Reap has you covered with authentic destinations you won't find on TripAdvisor. The private tuk tuk driver who escorts you through the city is super-friendly, too.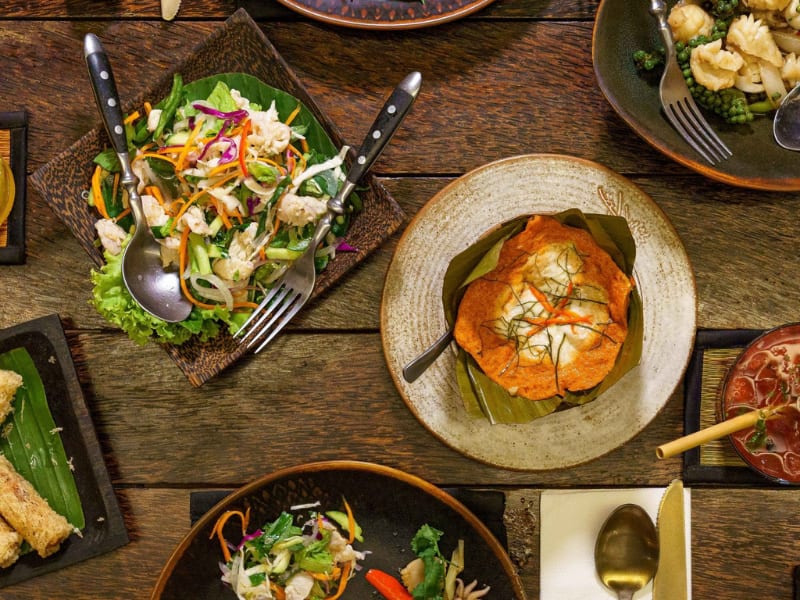 Photo credit: Taste Siem Reap
Vespa tours
If you want to beat the traffic, cruise through town like a local and see the world from a different perspective, a Vespa tour is perfect for you. Vespa tour from Vespa Adventures let you cruise through your destination of choice in a vintage Vespa. Food tours, temple tours, countryside tours, and after-dark tours are available. The latter starts at Scribe Bar at FCC Angkor by Avani and comes with a cocktail and plate of canapes before the tour commences. Experienced drivers are provided for all guests and guests are allowed to drive on specific tours, ensuring their safety as Cambodian traffic can be extremely chaotic.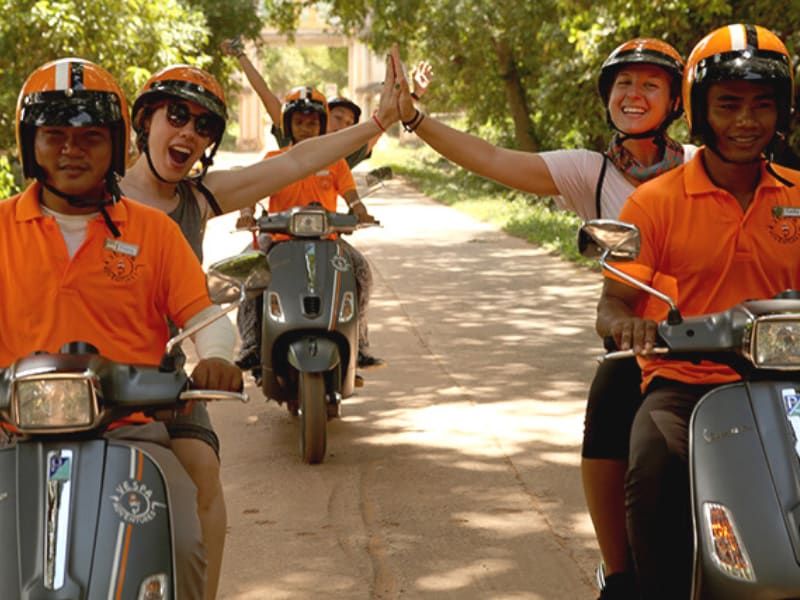 Photo credit: Vespa Adventures
Where to stay: FCC Angkor by Avani is a historic mansion that has hosted celebrities, dignitaries and foreign correspondents from around the world. Renovated in neo-colonial style with contemporary local touches, the hotel currently offers a Pack & Go package designed for last minute getaways. Enjoy visa on arrival with VIP fast-track at the airport, return airport transfers, two nights or more in a room or suite and daily breakfast.