Five beach destinations for every occasion
Now that summer is here, we all need a good dose of vitamin sea. And where better to replenish and revive than on the edge of a crystal ocean with a piña colada in hand? Whether you're a surf seeker or a sun soaker, we have a beach destination for every occasion. Life is better in flipflops, so it's time to make a break for it and dive into one of our swell seaside spots.
Indonesia - Bali
What began as a getaway spot for vagabond surfers has transformed into a diverse beachfront scene. Now home to a vast array of chic resorts and villas, Seminyak's eclectic coastal scene has merged the wild with the worldly. Wander Jalan Laksmana, otherwise known as 'eat-street' which is crammed with dining options from near and far. Discover your inner zen with a sunrise yoga class on the beach or nip around the corner to one of Bali's other spectacular beaches like Pantai Arjuna, the blue ocean beach.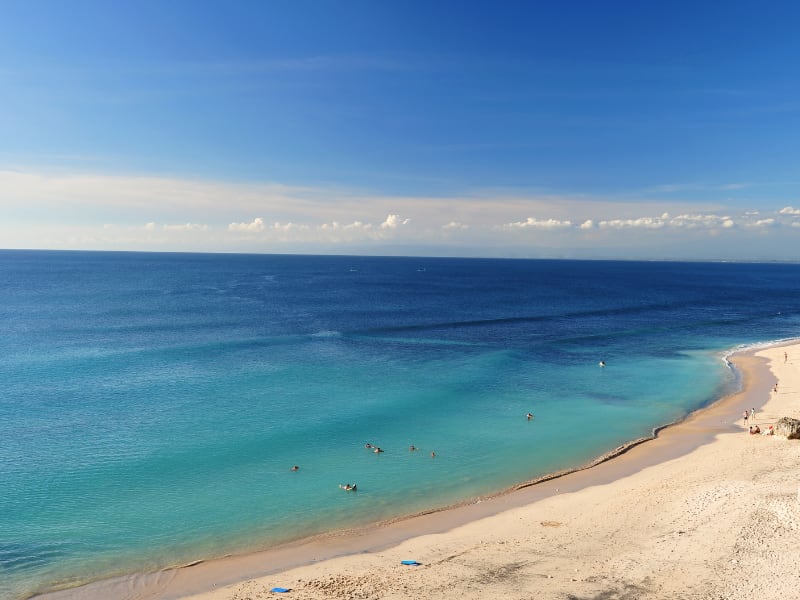 Where to stay: Whether your feet are loose in the sand or on the dancefloor,
Avani Seminyak Bali Resort
is a blissful island retreat. Located just five minutes from the beach you can roam home in your flip flops without a bother. Evenings are covered too, with Balinese dancing classes to get you in the party mood. Wine, dine and try to avoid tan lines.
South Korea - Busan
Lounging in the sun with a good novel not fast-paced enough for you? No fear. Busan's beaches offer the perfect antidote. Against the backdrop of a towering metropolitan landscape, Haeundae beach is a buzzing hotspot with the freedom to cool down. Known as Busan's party beach, it is kept afloat by the many backpackers' hostels, clubs and restaurants that line its streets. Seas the day and catch the annual Sand Festival or dance the night away by the water's edge.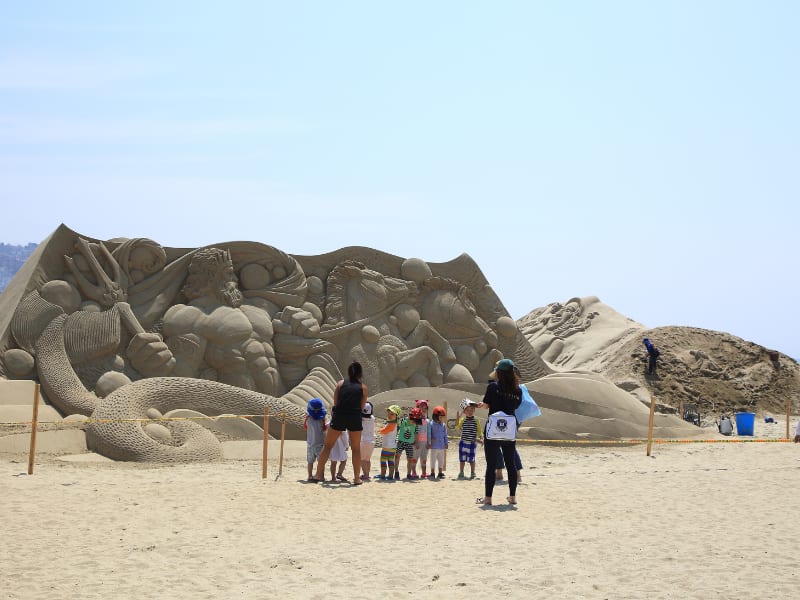 Where to stay: Shake the sand off and sink into the comforts of your Busan base. At Avani Central Busan Hotel all of the sights of the city are right at your doorstep. Easy access to local trains and buses make this your ideal springboard for an action-packed vacation. And when you're ready to relax, soak in the mountain views and indulge in some VIP pampering in the AvaniSpa.
Thailand - Khao Lak
The options are endless in Khao Lak. With beaches stretching both north and south of the local villages, you're bound to have a whale of a time. The picture-perfect sands of Bang Niang and Nang Thong beaches are framed by coconut palms and clear waters. A quick hop out of the town by longtail boat will deliver you to an underwater paradise. Grab a snorkel and swim with the fishes at the Khao Na Reef where angelfish, butterflyfish and mushroom coral create a forest beneath the sea.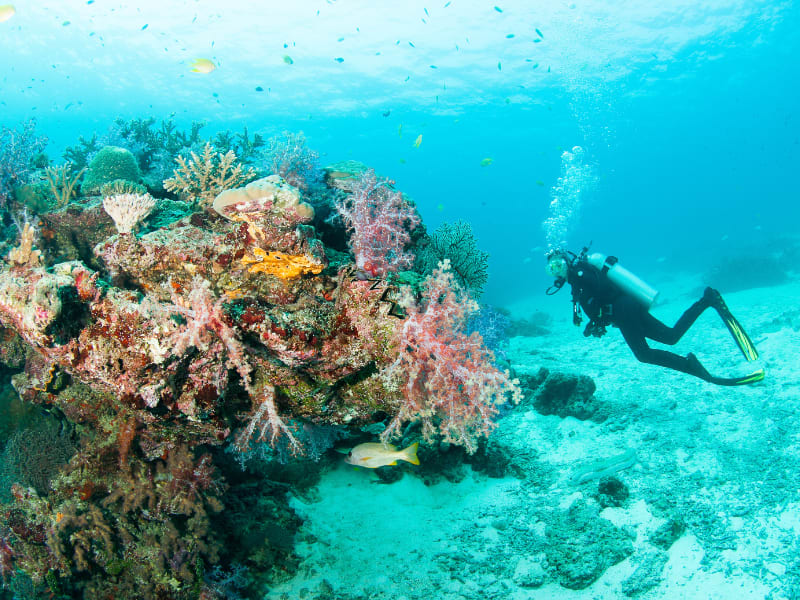 Where to stay: Surfing season's upon us and Avani+ Khao Lak Resort is the place to be. Head to the famous surf hangout of Memories Beach Bar & Restaurant where the stunning break caters to wave catchers of all abilities. Rent your gear or get some lessons from a local surf school and embrace the laid back vibe of Memories Beach, where you'll be wind-swept, sun-kissed and freshly bathed.
Sri Lanka - Kalutara
Nestled between the Kalu Ganga Estuary and the Indian Ocean, Calido beach is a firm favourite with Sri Lankan locals. Young and old will be with amazing restaurants, kite flying spots and shell speckled sandy stretches. Just half an hour south, the palm fringed expanses of Kalutara beach offer a breath of fresh air. Though there's much to be said for action-packed adventure, sometimes a day spent unwinding in a secluded paradise is all we need.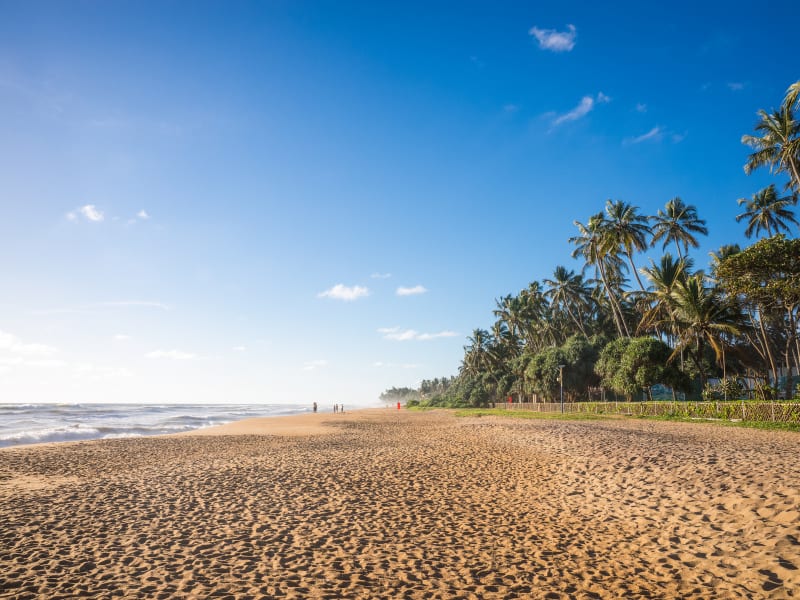 Where to stay: Sri Lankan sunsets aren't to be missed and can be enjoyed to the full from Avani Kalutara Resort. Avoid the crowds on the waterfront and kick back on your terrace as the sun dips below the horizon. Rest easy in an Ocean or Lagoon View Room and enjoy the perks of the tropical island jungle life in sophisticated style.
Portugal - Lisbon
Where there's a will, there's a wave. The capital of Portugal's draw goes beyond pastel hued architecture and idyllic tram rides through cobbled streets. With fabulous beaches right on the edge of town, you don't need a long holiday to enjoy the thrill of Lisbon's world-renowned surf scene. Praia de Carcavelos is a lively spot awash with plenty of bars and restaurants while the coastal town of Ericeira is a surfing mecca blessed by the Atlantic Ocean's serious swell just a 45-minute drive away.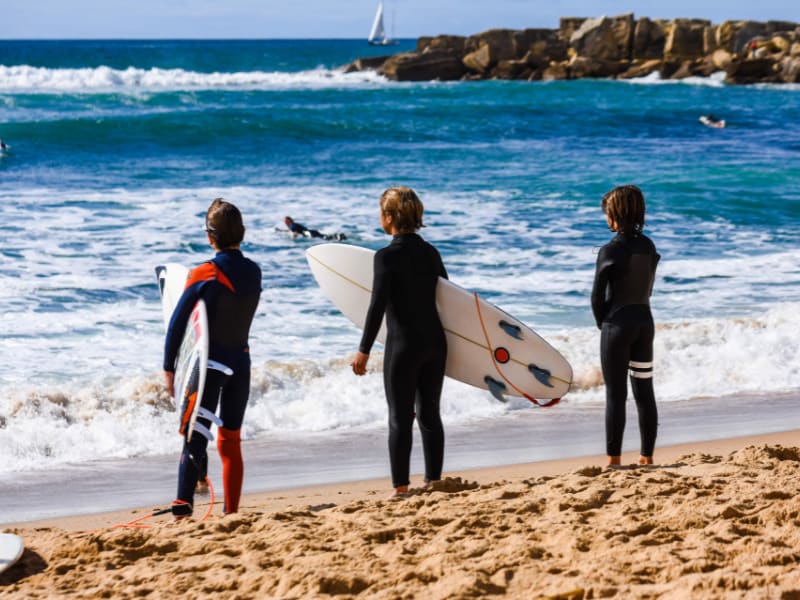 Where to stay: For flatter, calmer days Avani Avenida Liberdade Lisbon Hotel offers a classy refuge right in the heart of the city. Bask in the morning sunlight in your lavish room, sip a coffee by the poolside and then step out onto bustling Avenida Liberdade when you're ready for your adventure to begin.