Authentic local food experiences for the soul
As we become more conscious of how we travel and how we eat, we are all looking for experiences that don't just benefit us, but the world around us. From Africa to Thailand, we've gathered enriching culinary adventures that nourish the body and uplift the soul.
Harvesting green caviar – Krabi, Thailand
The stunning karst seascapes of Krabi are world-famous. Lesser known is one of the area's big aquatic exports, green caviar. Harvested by the Laemsak community, a spread of floating farms off the Andaman coast, green caviar – also known as sea grapes – is an algae with consistency of fish roe. Avani Ao Nang Cliff Krabi Resort's farm experience lets you learn how to harvest green caviar before making traditional Thai dishes with the freshly harvested produce back at the resort.
Growing sticky rice – Luang Prabang, Laos
Once you've toured the temples, cruised on the Mekong and visited Kuang Si Waterfall, you might be looking for something a little different to do in Luang Prabang. Avani+ Luang Prabang Hotel partners with Living Land Farm and Laos Buffalo Dairy to let you experience a different side of local life. See how rice is grown and harvested, or check out a buffalo dairy farm and sample the cheeses, yoghurts and ice cream that they produce. Even better, part of the proceeds from the buffalo farm go to local village welfare programmes.
Churning peanut butter – Victoria Falls, Zambia
Though it sounds like a simple idea, the Libuyu Women's Peanut Butter Project in Zambia makes a big difference. The project empowers HIV-positive women and their children, providing them with the equipment and knowhow they need to produce, market and sell their artisanal peanut butter. If you are planning on staying at
Avani Victoria Falls Resort
anytime soon, we definitely recommend you go along and check out the incredible work being done at the project and, of course, sample some of the delicious produce.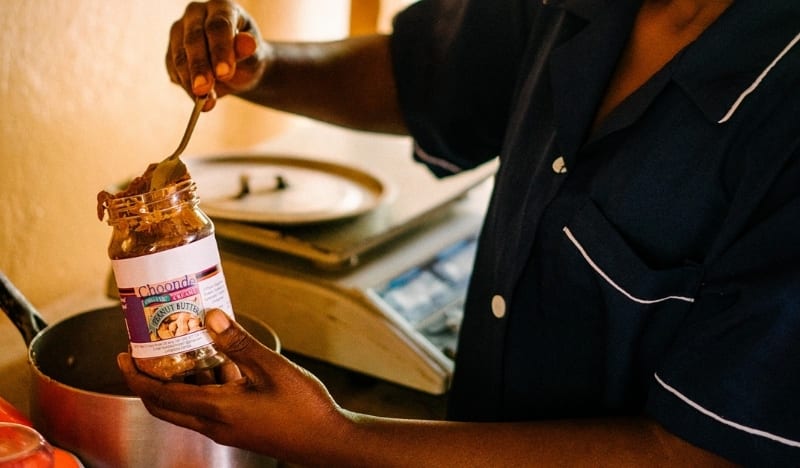 Distilling arrack from coconuts – Kalutara or Bentota, Sri Lanka
Few things connect you to a culture better than sampling the local hooch, and at our resorts in Sri Lanka you can even see how it's distilled. Made from fermented coconut-flower sap or sugarcane, this fiery spirit is admittedly an acquired taste – some describe it as a cross between bourbon and rum but with a lot more kick. While popular in South and Southeast Asia, it's not so well known in the rest of the world. Rockland Distilleries, however, is on a mission to change that with its upmarket Ceylon Arrack product. Taste it at its source when you stay at Avani Kalutara Resort or Avani Bentota Resort.