Primary content
Avani Travel Diary - Auckland, New Zealand
If you are staying in central Auckland, start your day with a tour of Auckland Art Gallery. Set below the hilltop Albert Park, it has the most extensive collection of national and international art in New Zealand.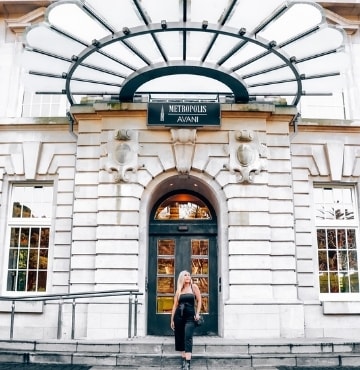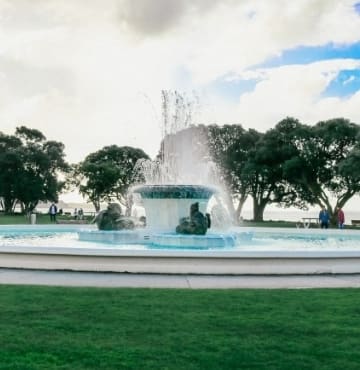 The location is literally in the heart of the city with many great eateries frequented by locals, like the Scarecrow Cafe. They make an awesome breakfast with good coffee, as well as selling fresh groceries at their artisan food pantry that you can take back to your hotel room to enjoy later. The Scarecrow Cafe doubles as an urban farmers market and also sells fresh flowers — great for a last-minute present.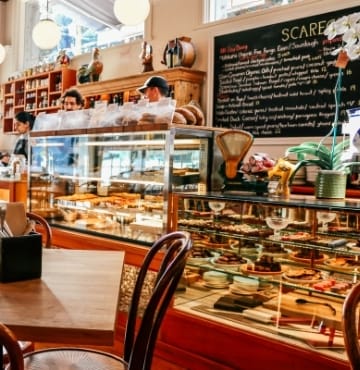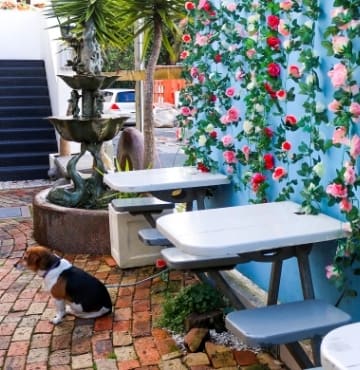 Another great downtown spot is CrunchTower Desserts and Drinks. Located in Parnel, the cafe is known for its delicious tea, moreish desserts and Instagram-worthy interiors. If you have a sweet tooth, I would highly recommend stopping in for a small or big bite to eat.
For your first Kiwi beach experience, take an Uber or a bus to the Mission Bay Beach, an idyllic, pohutukawa-lined stretch of sand. Enjoy some fish and chips while taking in the views of the city. Then catch another Uber to the Rainbow walk in Mt Eden. The location is right by Unitech, connecting Mt Albert to the rest of the West. Cyclists will be able to take a majestic journey. This is one of my favourite hidden spots which isn't normally on tourists' radar.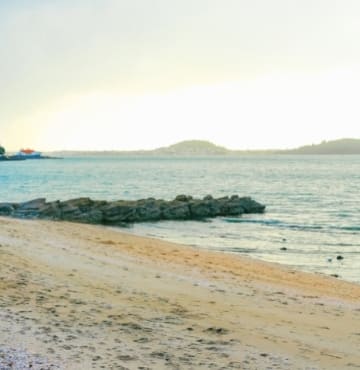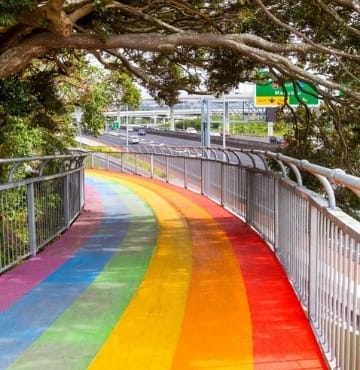 Pre-travel guide for Auckland, New Zealand
Currency
New Zealand Dollar or NZD.
Best time to visit Auckland, New Zealand
The best months to visit Auckland are from March to May and between September and November. Visiting over the Christmas holidays when most streets and houses are festively decorated is very enjoyable too. In fact, any time between December and February the weather is great, but be prepared for the holiday rush.
How to get to Auckland
Flight - Auckland Airport (IATA: AKL) is New Zealand's largest airport. It is well connected by frequent non-stop services. From the airport, you can either catch a CBD bus or book a transfer prior to landing in Auckland. Uber and taxi are also an option.
Trains are the best way to travel between New Zealand's three main cities, Auckland, Wellington and Christchurch. New Zealand's long-distance trains are operated by Kiwi Rail's passenger division. For scenic train rides, Northern Explorer, Coastal Pacific and TranzAlpine offer viewing platforms, audio commentary, and big windows for taking photos.
Buses stop in every town and are a cheap and effective way to reach any destination. InterCity is New Zealand's largest public bus network.
How to get around Auckland
Bus, train, ferry - Auckland has a great public transport network, managed by AT (Auckland Transport). You will find all the schedules and best options to get around on their website: https://at.govt.nz/bus-train-ferry/.
Taxi - You can grab a taxi very easily at the Avani because of its CBD location. You literally just have to walk out your door and chances are you will find a cab. But Uber would be a cheaper option. Download the app easily to any smart device: https://www.uber.com/en-NZ/.
Helpful local words
Kia Ora – Hello
Chilly Bin – cooler to keep drinks cold
Togs – swimsuit/swimwear
Stubbies – shorts for swimming
Chur bro – thanks mate
The best hotel to stay in Auckland
You can't go wrong with Avani Metropolis Auckland Residences if you want to be based in Auckland CBD (Central Business District). The residences offer spacious, self-catering accommodation, great in-room amenities, and stunning city views. The hotel is a short walk to eateries, bars and many attractions.
Check the best hotel deals in Auckland.





The Best of Auckland with Makaia Carr
Motivational blogger and entrepreneur Makaia Carr is an Auckland local and she knows all the best spots to eat, drink, shop and explore. Come on a tour with this savvy city girl and get inspired. Experience it for yourself from the comfort of Avani Auckland Metropolis Residences.