Primary content
Avani Travel Diary - Busan, South Korea
For a deep dive into Korean way of life, start with Suan Coffee, a specialty coffee brand with its roots in Busan. You can also stock up on high-quality accoutrements of cold brewing here. Another fixture of the local coffee scene is WERK, part of Jeonpo Café Street group that is a hop away from Avani Central Busan Hotel, roasting a wide variety of beans from around the region and baking what many consider to be the best macadamia cookie in the city.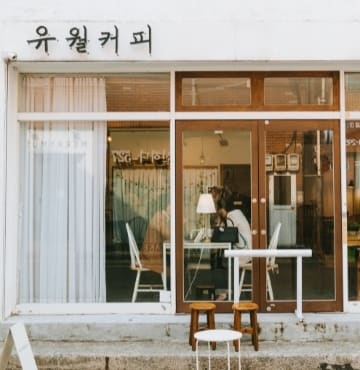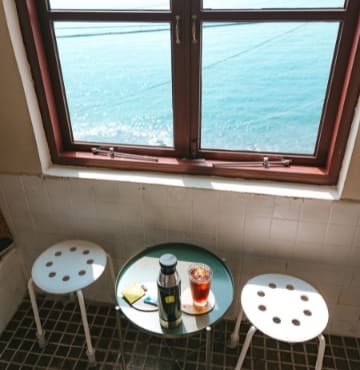 Next, get your bearings from Huinnyeoul Culture Village. Perched on a high cliff in Yeongseon-dong town, it's a jumble of narrow winding streets and whitewashed houses with unobstructed vistas of the sea all around. Often referred to as 'Korea's Santorini', the charming community was featured in the award-winning movie 'The Attorney'. For even more scenic views, stop at Choryang 845 serving home-style dishes in a beautiful hillside location overlooking the Busan Harbour Bridge.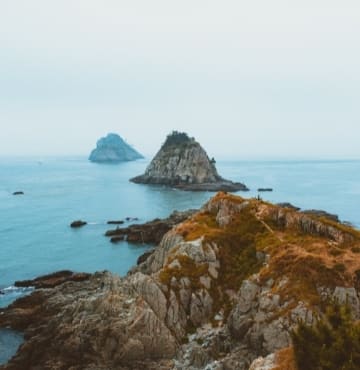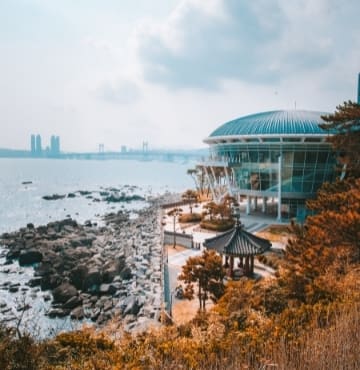 When considering your dining options, you can't go wrong with seafood. Among many excellent seafood eateries, Bon Tuna Restaurant stands out. A household name across the country, it's a magnet for out-of-towners flocking here for the famous tuna sashimi and sushi.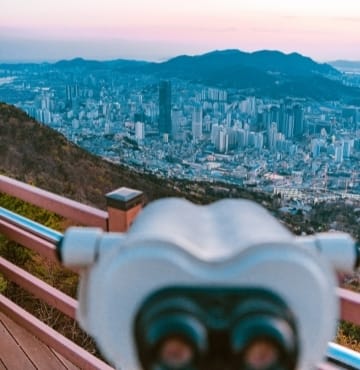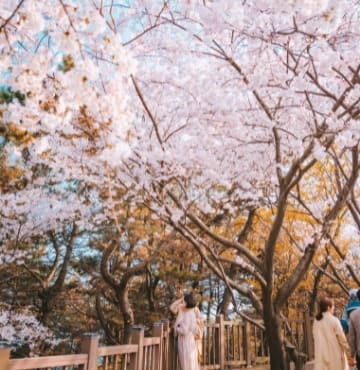 For a glimpse into Busan's history, head to B.4291, a cultural hub in Jagalchi Market, where the converted houses that once hosted seafood auctions take you back in time. But the real symbol of Busan is Jagalchi Market — a bustling fishing hub, its food stalls serving fresh inshore hagfish grilled on briquette fires along with other exotic-sounding sea creatures and sashimi at market prices.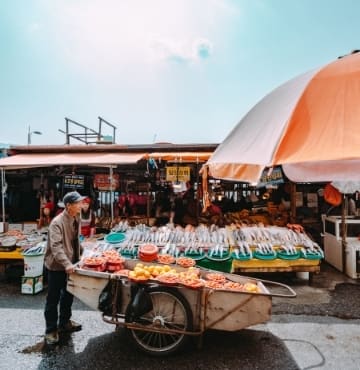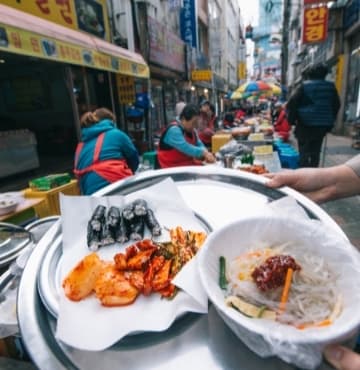 To have your fill of contemporary Korean culture, spend an afternoon exploring Busan Museum of Art. With a rich programme of exhibitions putting a spotlight on challenging artworks in a wide array of genres, its five floors showcase the breadth of local and regional artistic talent, while a stroll around the sculpture garden reveals some interesting pieces.
Pre-travel guide for Busan, South Korea
Currency
Best time to visit Busan, South Korea
Between March and early April, the cherry blossom season that lasts approximately 10 days attracts many local and international travellers. Another popular time to travel is in the summer. Local beaches get especially busy in July and August as the temperatures soar and kids get time off school.
How to get Busan, South Korea?
Flight -

Busan's International Gimhae Airport (IATA: PUS) is the third busiest airport in Korea with many scheduled flights across East Asia. Seoul's Incheon airport serving most flights from Europe and the US is about 4 hours by train from Busan station. The main domestic airport is Seoul's Gimpo (IATA: GMP) that is a bit over 3 hours from Busan station by high speed KTX.

Train to Busan -

Busan is a main hub for the high speed KTX trains connecting Seoul to Busan via Daegu and Daejeon. Journey times vary between 120 to 150 minutes. Tickets can be purchased at the counter, automated English-language machines or on the

Korail

site and picked up at the station. Other trains, such as Saemaeul and Mugunghwa, connect Busan with other major cities as well.

Bus -

Busan is connected to all the main cities by an express bus network: Dongbu Intercity Bus Terminal is for points north and east (Daegu, Gyeongju, Seoul, Ulsan), while Seobu Intercity Bus Terminal is for points west (Jinju, Masan, Geoje Island).
How to get around Busan, South Korea?
The Busan Hanaro Card is a very useful travel card system that can be used on subway, light rail to the airport, taxis and local buses. The card costs ₩6,000 and can be topped up at kiosks in almost every subway station and some convenience stores. Seoul T-money card can also be used on Busan's buses and subway.

Taxi -

Ride hailing apps are by far the most convenient way to get a ride. Kakao Taxi, Tada and Tmap taxi are the three most popular apps. But lots of places have designated taxi stands with pick-up and drop-off areas too.
Helpful local words
Annyeong haseyo – Hello!
Gamsahamnida – Thank you
Annyeong – Goodbye (informal)
Jeogiyo - Excuse me (to get attention)
Geonbae! – Cheers!
The best hotel to stay in Busan
Avani Central Busan Hotel offers convenient access to the city's hotspots from the heart of Busan's financial centre. Adjacent to the Munhyeon Finance Complex and the Dream Theatre, one of the largest musical theatres in Korea, the hotel is only a 15-minute drive from the popular Haeundae Beach and Busan Exhibition & Convention Centre, where Busan International Film Festival is hosted each year. Right next door is an excellent craft coffee shop, Longpasse café.
Check the best hotel deals in Busan.