Primary content
Avani Travel Diary - Luang Prabang, Laos
Located in northern Laos, Luang Prabang is an inspiring ancient town where historical architecture, lush mountains and endless tropical jungle combine to offer a place to escape to and find peace of mind. As you explore Luang Prabang you will discover that aside from its natural beauty, the town's strong connection to the traditions and spiritual practices of Buddhism is what makes this place so memorable.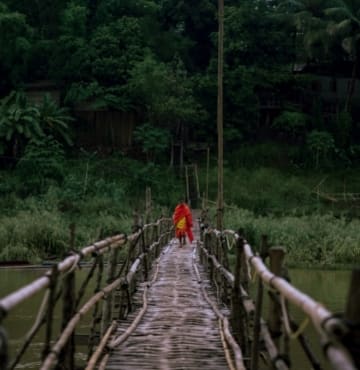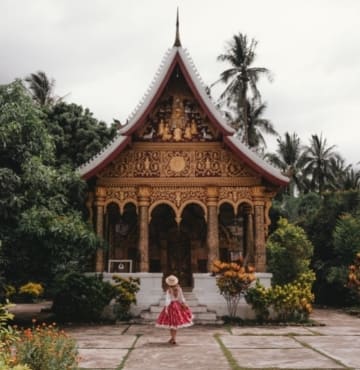 The alms giving ceremony is a sacred Lao ritual that sees 200 Buddhist monks wander the quiet streets at daybreak. Wake up early to join the locals as they pay their respects to saffron-cloaked monks on every street.
To see the town from a unique perspective, book a boat cruise. As you float down the Mekong, Luang Prabang unfolds in its quiet beauty, inviting you to take in the everyday life — men fishing along the river, people's lives entwined within the jungle. Being surrounded by this seemingly untouched and wild landscape, as the sun sets, is wonderfully calming.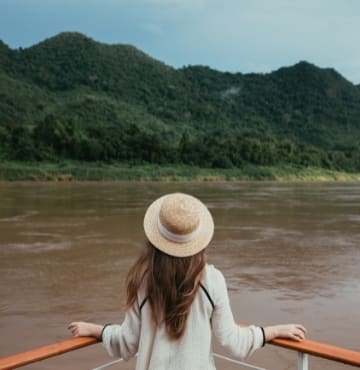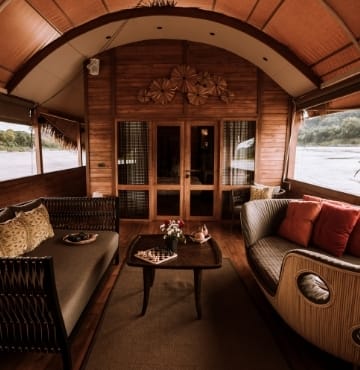 Of course, being a UNESCO World Heritage City, Luang Prabang has no shortage of stunning cultural and natural sights. At Kuang Si Waterfalls a mighty cascade tumbles from the jungle feeding a series of falls and pools that make perfect swimming holes. The Pha Tad Ke Botanical Garden is a regional research centre boasting a collection of local flora with a strong focus on ethnobotany, research and education. And Pak Ou caves are home to thousands of Buddha images.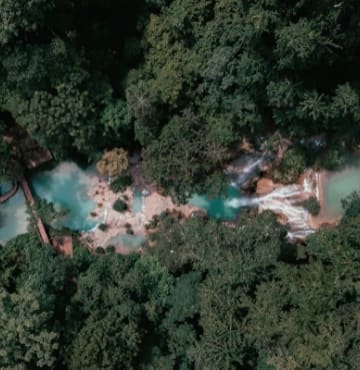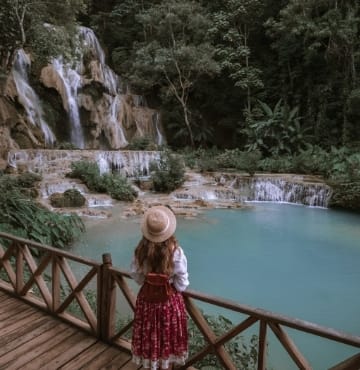 The province is also perfect for trekking. Pass through beautiful forests, admire scenic waterfalls and experience a homestay in an ethnic village to gain a true insight into the rural life of the local people. Or climb Mount Phousi, a hill in the centre of the old town of Luang Prabang, bookended by the Mekong and Nam Khan rivers — a popular place to watch the sun rise and set.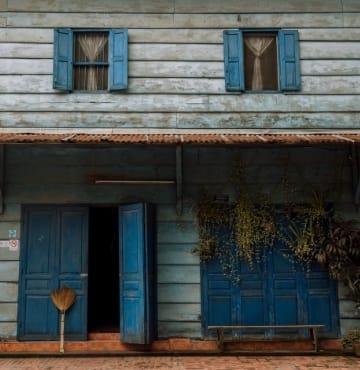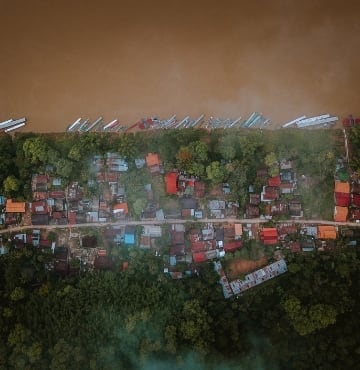 Pre-travel guide for Luang Prabang, Laos
Currency
Lao kip or LAK, US Dollar is also accepted.
Best time to visit Luang Prabang, Laos
Most traveller visit Luang Prabang during the dry season that lasts from November to May. But the landscape is actually at its greenest between May and August. September and October, the time of dragon boat races along the Nam Khan river, is another good period to visit.
How to get to Luang Prabang, Laos?
Flight - Luang Prabang International Airport (IATA: LPQ) is one of several international airports in Laos. The airport is located about four kilometres from the centre of Luang Prabang. The second busiest airport in the country, it is a regional hub for international flights to Bangkok, Chiang Mai and Siem Reap and other cities such as Vientiane and Phongsaly.
How to get around Luang Prabang?
For trips farther afield, renting a car is the most convenient option. Tuktuks (auto rickshaws) are a popular choice for shorter trips, with bicycles a close second.

Avani+ Luang Prabang Hotel provides complimentary bicycle and Tuktuk within the city distance.
Helpful local words
Sabai Dee – How are you?

Mi van thidi – Have a nice day

Khao Jai – I understand

Baw Khao Jai – I don't understand

Kop Chay – Thank you
Avani+ Luang Prabang Hotel Video
The best hotel to stay in Luang Prabang
Avani+ Luang Prabang Hotel is a modern hideaway with a storied history. Formerly the site of the French officers' quarters, then home to a landmark hotel, today this boutique property in the heart of the old town charms with beautifully styled rooms with large louvered doors that open out onto a terrace or balcony. Temples, cafes, night markets, and artisanal stores are all within walking distance.
Check the best hotel deals in Luang Prabang.