Primary content
Avani Travel Diary – Quy Nhon, Vietnam
Being a coastal town, live in Quy Nhon revolves around the ocean. Tiny fishing boats bobbing along the coastal horizon, an unspoilt sandy beach with a lush green mountainous backdrop and dozens of unassuming local eateries and bars dotting the promenade.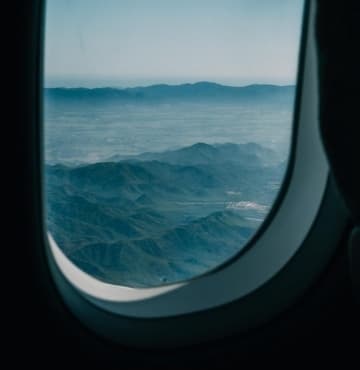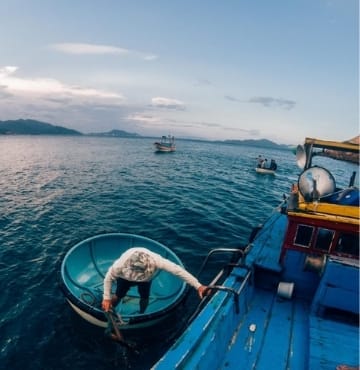 Make Avani Quy Nhon Resort your base if you want to combine beachfront relaxation and a bit of sightseeing. With nearby picturesque islands and a thriving fishing village, there are plenty of offsite activities to keep you busy between yoga and tai chi classes on the resort's veranda. In addition, you can rent a kayak and go exploring or try a cooking class, a martial arts workshop or a tension-relieving massage at a hilltop spa with stunning views and salty breezes.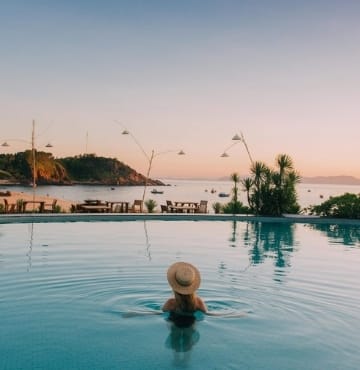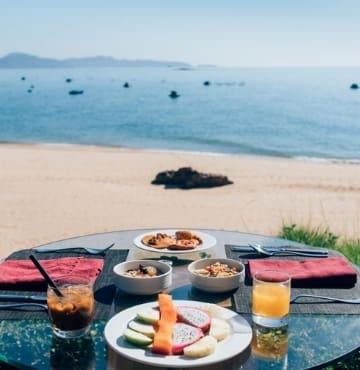 For a taste of local culture, start your day with a cup of extra-strong Vietnamese drip coffee served over ice and sweetened with condensed milk, then stop for a filling breakfast of Banh Xeo, a type of Vietnamese pancake wrapped in rice paper and filled with prawns and fresh vegetables. This being the seafood capital of Vietnam, you will be spoilt for choice when it comes to the affordable bounty of the sea. Be sure to try Banh Canh Cha Ca, a rice-noodle soup filled with fishcakes, vegetables and beansprouts — another breakfast favourite.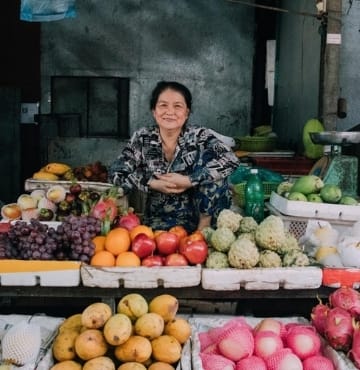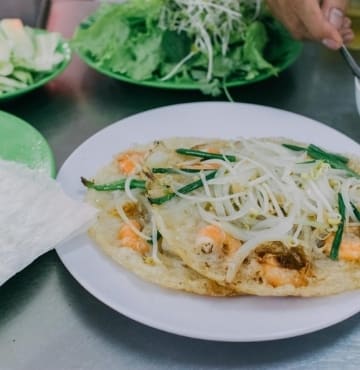 Before it gets too hot, join the fishermen and head out in a fishing boat to explore the surrounding islands. After lunch in Quy Nhon city, visit the history museum and the twin Champa towers downtown for the most unusual photo backdrop. After dark, hop on a motorbike with a local guide who will take you to the night market, local eateries, a karaoke parlour and some relaxed waterfront spot for an ice-cold beer or two.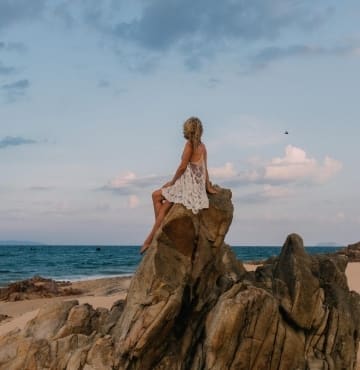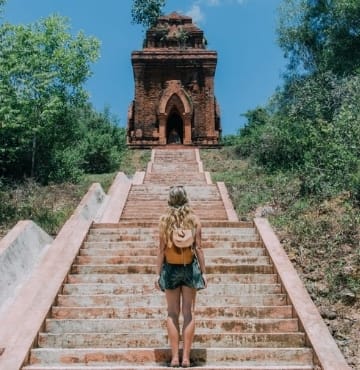 Time permitting, ask the resort to book you on a half-day countryside tour for a chance to dine in a local home among rice paddies and to sample homemade rice wine.
Pre-travel guide for Vietnam
Currency
Best time to visit Quy Nhon, Vietnam
Quy Nhon and the entire coastal stretch from Hue down to Nha Trang is best visited from January through to July, when the area sees little rainfall and the dry and sunny season offers ideal conditions for snorkelling, diving, sunbathing and sightseeing.
How to get to Quy Nhon, Vietnam
Air - Phu Cat Airport (IATA: UIH, ICAO: VVPC) (Vietnamese: Sân bay Phù Cát) is the airport serving Quy Nhon. Domestic flights to Quy Nhon from Ho Chi Minh City and Hanoi are operated daily by Vietnam Airlines, VietJet Air and Jetstar.
Railway - Quy Nhon is served by Dieu Tri train station on the Reunification Express line with routes northbound to Hanoi, and southbound to Saigon. Visit the Vietnam railway website for an up-to-date schedule. https://dsvn.vn/#/
There are 4 Reunification Express trains including the SE2, SE4, SE6 and SE8 on this route. They depart every day and take about 12 hours (from Saigon to Dieu Tri or return).
The distance to/from the Hanoi station is about 1096 km. There are 4 Reunification Express trains including the SE2, SE4, SE6 and SE8 on this route. They depart every day and take about 22 hours (From Dieu Tri to Hanoi or return).
How to get around Quy Nhon
Taxis are widely available (and affordable) and are by far the easiest way to get around Quy Nhon.
Helpful local words
Xin Chao - Hello
Ban Khoe Khong – How are you?
Cam On – Thank you
Xin Loi – Sorry
Tam Biet – Good bye
The best hotel to stay in Quy Nhon
Sharing the pristine Bai Xep bay with a charming fishing village, Avani Quy Nhon Resort makes the most of its beachfront location with rooms overlooking the turquoise bay and daily activities centred around water sports and fishing. The perfect base to set off from to explore the area on motorbike or to simply unwind by the pool, Bai Xep feels a world away from the hustle and bustle of Vietnam's big cities and yet just a hop and a skip from downtown Quy Nhon with its karaoke parlours, excellent seafood restaurants and a busy beachfront promenade.
Check the best hotel deals in Quy Nhon, Vietnam.