Primary content
Avani Travel Diary - Siem Reap, Cambodia
Most travellers to Siem Reap are here for the temples of Angkor. But the town of Siem Reap itself has so much to offer if you know where to look. Start with a visit to the Kandal Village on Central Market street — a contemporary art gallery, coffee shop, and cocktail bar all rolled into one.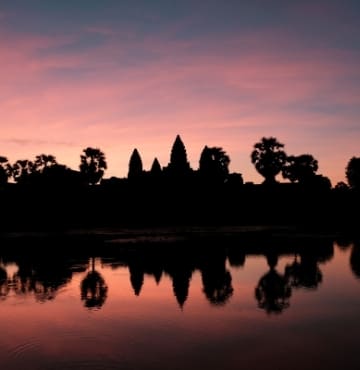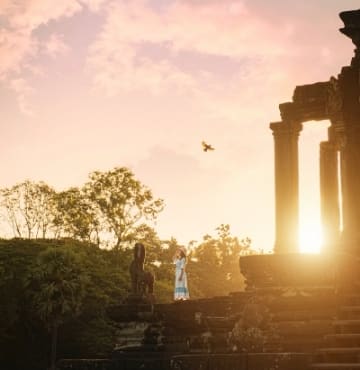 History buffs will love dinner at The Mansion restaurant located at FCC Angkor. Housed in the former French colonial governor's mansion, which later welcomed foreign correspondents and journalists from around the globe, it's steeped in history. It serves authentic Khmer cuisine such as the seabass steamed with watercress, basil and water lily leaves, and river fish marinated in coconut milk and curry paste.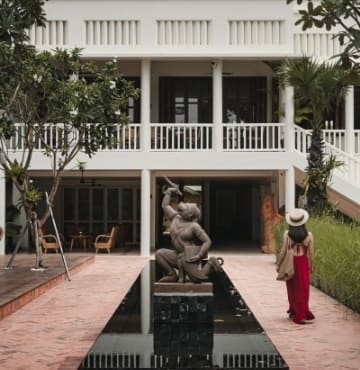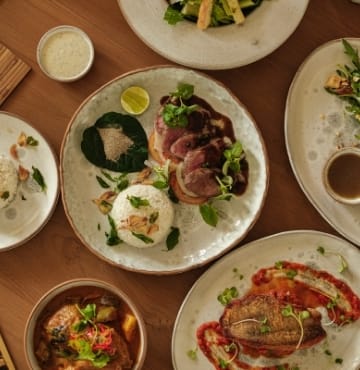 After dinner, take the stairs down to The Scribe, a sophisticated bar draped in greenery where you can mingle with locals over kaffir lime gimlets and other zero-waste cocktails that reuse, recycle and upcycle the ingredients to minimise waste. Order the Colonial Fare with locally sourced pineapple as the main ingredient to see how it's done. The fruit is juiced for the cocktail, while the pulp is dried to reappear later as garnish or an ingredient in another cocktail. Brilliant!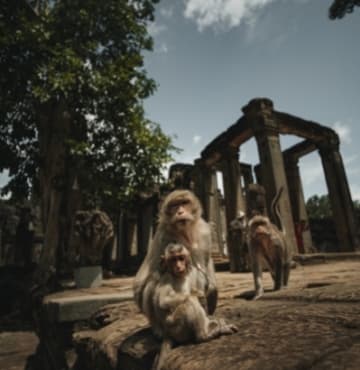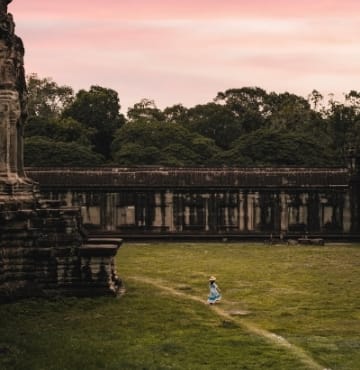 If you like photography, plan your Siem Reap visit around the annual Angkor Photo Festival and remember to book a sunrise photography tour of Angkor Wat and other Khmer temples with a professional photographer who will share tips and tricks for getting the best shots.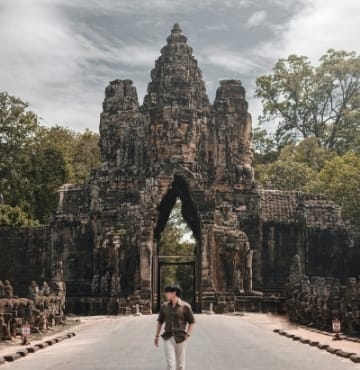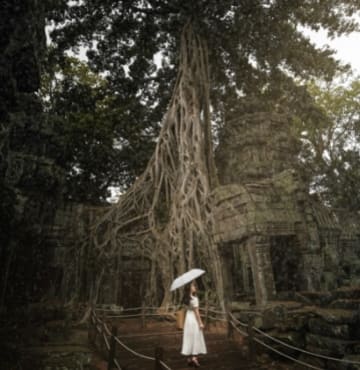 Pre-travel guide for Siem Reap, Cambodia
Currency
Cambodian Riel or KHR, US Dollar is widely accepted in Siem Reap.
Best time to visit Siem Reap, Cambodia
Many photography-minded travellers prefer the green season between May and October when the rice paddies are green and lush, the moats near the temples are complete, and the countryside is verdant. This is an off-peak season, so Angkor is considerably quieter.
How to get to Siem Reap, Cambodia?
Flight - Cambodia has international airports at Phnom Penh (IATA: PNH) and Siem Reap (REP). Travellers specifically going to visit the Angkor temple ruins usually prefer to use Siem Reap as it's close to all the main sites.
How to get around Siem Reap?
All the main attractions in the historical part of Siem Reap are easily reached on foot. Motorised transport options include tuk-tuks, motorbike taxis and (unmetered) taxis.
FCC Angkor by Avani hotel provides complimentary bicycle for in-house guests.
Helpful local words
Chum reap suor – Hello (formal)
Sousdey – Hello (informal)
Soksabay – How are you and I am fine
Chum reap lear – Goodbye (formal)
Lear hery – Goodbye (informal)
Discover Siem Reap in style
The best hotel to stay in Siem Reap, Cambodia
Stay on the river in the Old French Quarter with FCC Angkor by Avani hotel (Angkor Wat is just a 15-minute drive away). As one of the most illustrious hotels in Siem Reap that is located next to the Royal Palace, its 80 colonial-style rooms and suites look out onto a central courtyard, where a saltwater swimming pool is shaded by centuries-old banyan trees. The décor pays tribute to foreign correspondents, archaeologists, celebrities and other distinguished guests who stayed here in the past.
Check the best hotel deals in Siem Reap.