Primary content
Avani Travel Diary - Sepang Malaysia
Retreats are one of the things Jien and I like to indulge in – our way of taking a break from the stress, the daily grind and the chaos of the city life. A short retreat really helps with resetting my mind. Our escape to the sandy strip of Sepang Goldcoast offered just the right balance of zen and recreational activities; from fun water sports to spa to romantic dinner by the beach.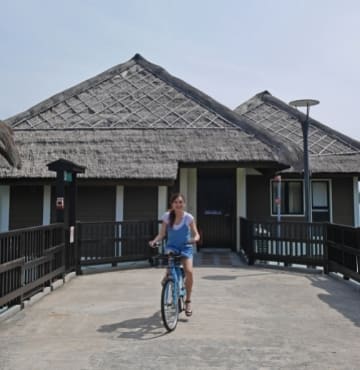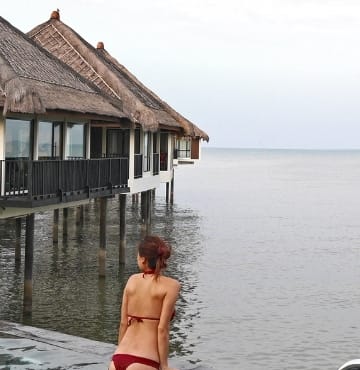 Sepang might be known for its world-class motorsport race track — until 2017 venue for the Malaysian Formula One Grand Prix — but for us its main attraction lies in its beaches and unspoilt nature in close proximity to KL. Sepang GoldCoast looks out to the Straits of Malacca and boasts 17 kilometres of pristine riverine habitat in the mangrove sanctuary.
Excited to explore this pocket of untouched nature, we head there first thing in the morning as part a boat cruise through the mangroves. You get a glimpse of exotic wildlife, including rare birds, and, if you're lucky, you might even bump into local fishermen returning to the village with their catch of the day. If anything in their buckets and nets catches your eye, they will be happy to sell their haul on the spot, to be grilled for lunch back at your resort.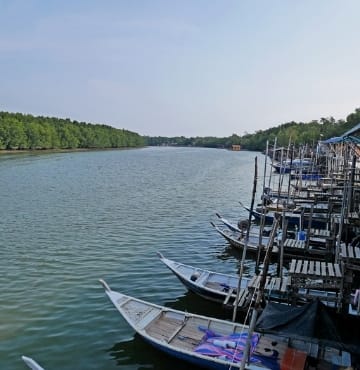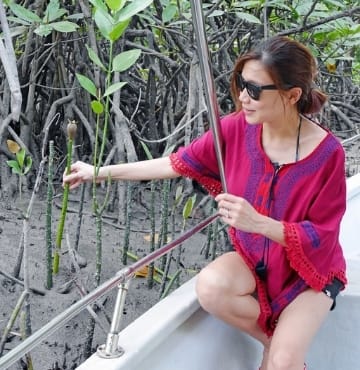 At Sepang GoldCoast, it is very tempting to spend your days by the swimming pool or at the spa. But if you feel like trying your hand at fly fishing or racing each other on jet skis, the best time of the day for water sports is between 8am and 10am.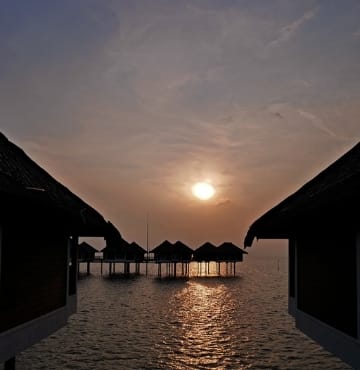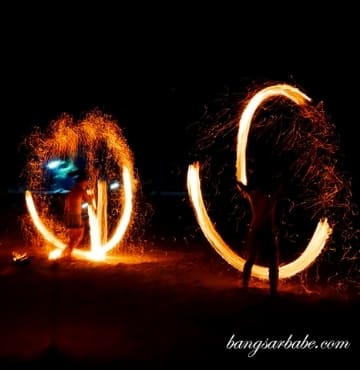 Pre-travel guide for Sepang, Malaysia
Currency
The Malaysian Ringgit or MYR.
Best time to visit Sepang, Malaysia
The busiest month for tourism is April, followed by March and September. This is the dry season, with agreeable weather and little rainfall.
How to get to Sepang, Malaysia
Flight to Kuala Lumpur International Airport (KLIA, IATA: KUL) is in Sepang,

visitors can fly from many oversea destinations directly into the district.
Train - You can make use of the good rail links between Kuala Lumpur and KLIA: both KLIA Ekspres and KLIA Transit high-speed train services run between KL Sentral, Kuala Lumpur's transportation hub, and the airport. The KTM Komuter can also be used to reach Sepang.
How to get around Sepang
Public transport within Sepang is limited to the Sepang Omnibus, but your hotel will arrange airport pick-up and drop-off for you prior to arrival. Mangrove tours can be booked through your concierge.
Helpful local words
Apa khabar? — How do you do?
Baik — Fine/good
Selamat pagi Good morning
Selamat tinggal — Goodbye
Terima kasih — Thank you
The best resort to stay in Sepang
A 40-minute drive from Kuala Lumpur International Airport, Avani Sepang Goldcoast Resort offers the prefect seaside living experience and easy access to all the action. Extending out from the water's edge at popular Goldcoast beach, 315 Polynesia-inspired overwater villas are surrounded by restaurants, bars and other leisure facilities.
Check the best hotel deals in Sepang.