Our five fave cultural destinations
We all love lazy days on the beach, but sometimes we want a little more from our getaways. If you'd like to add a dash of culture to your next break, here are five places to find rich history, cool happenings and lots more to do once you've had your culture fix.
Melbourne – Australia
Frequently described as the culture capital of Australia, Melbourne is home to a rich and vibrant cultural scene. A hive of creativity all-year round, the city is widely celebrated for its arts, design, fashion, events, sport, and food. Catch dinner and a show in Australia's only theatre district. Check out some sporting events, or delve into the city's vibrant live music scene. For an epic culture fix, add these diverse experiences to your next stay in Melbourne.
Where to stay: Put yourself at the heart of the action at Avani Melbourne Central, or if you'd like something a little more laid back, Avani Melbourne Box Hill has everything you need with easy access to downtown.
Old Phuket Town – Thailand
This melting pot of cultures and influences makes it a great place to explore when you want a break from the beach. Chinese, Portuguese and, of course, Thai influences come together on its charming streets. Many of the colonial Sino-Portuguese shophouses have been beautifully restored and now serve as galleries, restaurants, guesthouses and boutique hotels. Don't miss the Governor's Mansion on Phang Nga Road, and there are some excellent museums in town too, as well as cool festivals that celebrate the island's many cultures throughout the year.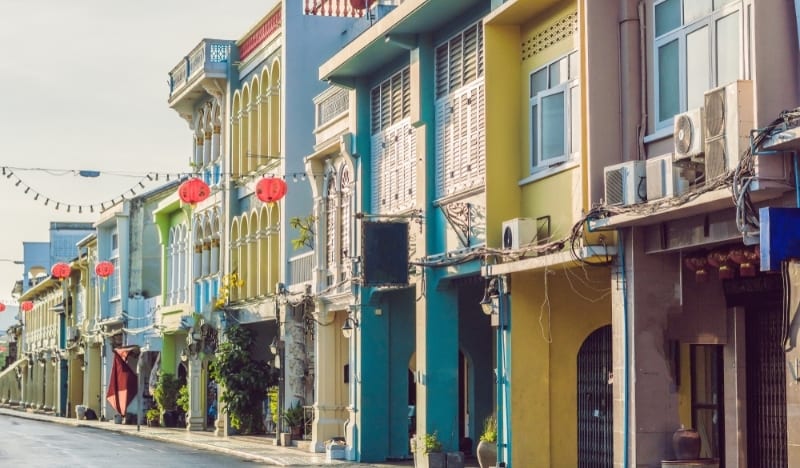 Where to stay: Located in the north-west of the island, just steps from beautiful Mai Khao Beach, Avani+ Mai Khao Phuket Suites & Villas is a tranquil base for all your Phuket explorations.
Lisbon – Portugal
Internationally recognised for the diversity of its arts and cultural scene, Lisbon is the perfect mix of old and modern, a living testimony of its more than 900 years of history. Start from the roots and wander through historic buildings and monuments, such as the Jerónimos Monastery, the St. George's Castle or the Tower of Belém. Head to the excellent museums, like the Ancient Art Museum, The Calouste Gulbenkian Foundation or the trendy Museum of Art and Architecture. Stroll through some of the most emblematic streets of downtown Lisbon and explore vintage shops, bookstores, classic and contemporary art galleries, and even shopping arcades dating back as far as the 18th century.
Where to stay: Avani Avenida Liberdade Lisbon Hotel is located in the vibrant heart of Lisbon, giving you easy access to the best of this European cultural capital.
Dubai – United Arab Emirates
Look beneath the glitz and glamour of Dubai's towering cityscape, and the city's rich history and culture make for some fascinating encounters. Wander a little from the beaten path to the older parts of the city and see the many mosques that dot each community. Skip the malls for a day and enjoy the spicy aromas of souks full of local traders. There are also plenty of museums that are well worth checking out, like Dubai Museum & Al Fahidi Fort, and The Dubai Heritage Village. The art galleries of Alserkal Avenue are definitely worth a look too.
Where to stay: Connect with the city and some of Dubai's best cultural experiences at Avani Ibn Battuta or Avani Deira Dubai, or stay in seaside style and take in stunning vistas of The Palm Jumeirah at Avani Palm View Dubai.
Siem Reap – Cambodia
Needless to say, UNESCO World Heritage-recognised Angkor Wat takes centre stage on any visit to Siem Reap. One of the largest religious monuments in the world, covering 162.6 hectares, it can take days to explore. A guide is recommended, as is arriving before dawn to experience the jaw-dropping sunrise views. Once the temple explorations are done, Siem Reap itself has plenty of cultural highlights. Enjoy the colonial charms of the Old French Quarter, check out an energetic Phare circus, sample the local street food and stroll through the evening markets.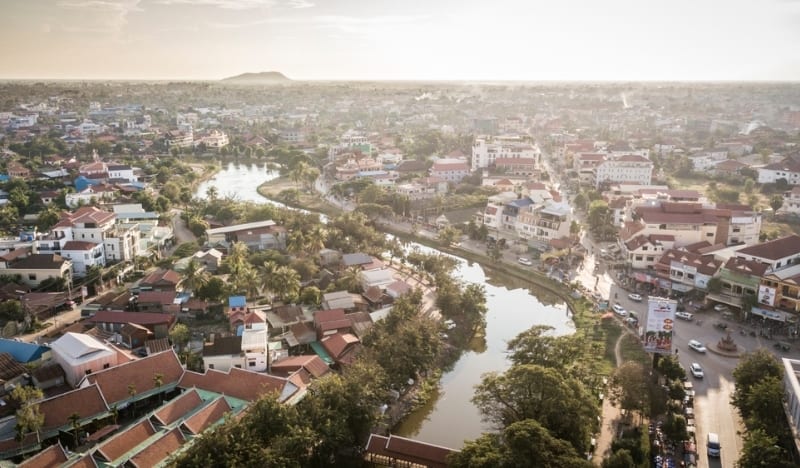 Where to stay: FCC Angkor by Avani offers riverside comfort and colonial charm in Siem Reap's Old French Quarter.