Travel the rainbow to see the world in full colour
Our planet is soaked in colour: the piercing aquamarine of the Mediterranean, the hazy-blue of Australia's Blue Mountains, the purple-tinged beauty of the lavender fields of Provence. We experience the world in colour, dream in colour and travel in colour too. In celebration of LGBTQ-friendly travel, we've compiled a colour-coded list of the most vivid experiences in every shade of the rainbow.
Seeing red in Dubai, UAE
Head into the desert outside Dubai and in about 50 kilometres you will be rubbing your eyes in disbelief. The fittingly named Big Red Dune in the Rub-al-Khali desert is a 100-meter-high sloping beauty in flaming red. Extreme sport enthusiasts come here for quad biking, romantics and outdoorsy types camp under the stars and budding photographers try to capture this enchanting world of sandy expanses on camera.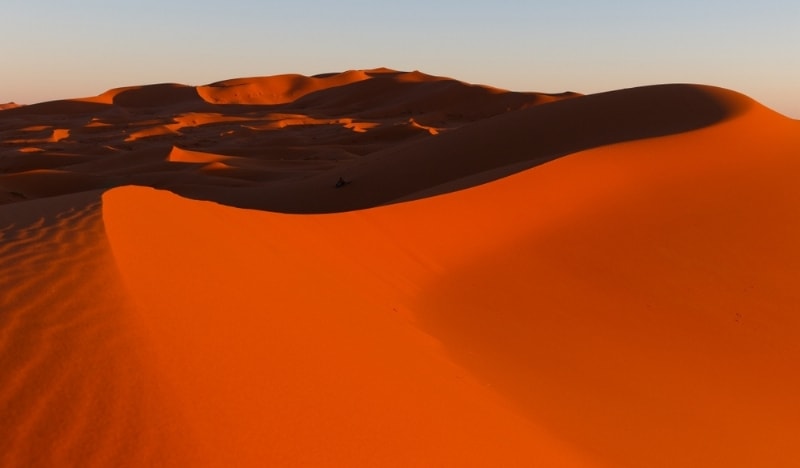 Avani Deira Dubai Hotel offers a great base where to scrub away all that sand and recharge. Explore the historic neighbourhood by the creek, treat yourself to a leisurely cruise in a traditional dhow and go bargain-hunting at the Gold Souk before ending the day with a dip in Avani's temperature-controlled rooftop pool. The property is also a stone's throw from La Mer — Dubai's eclectic beachfront with its tree-lined boulevards, graffiti art murals and laid-back charm.
A box of sunshine in Lisbon, Portugal
One of the famous icons of Lisbon that is thankfully showing no signs of fading into history, the yellow tram 28 connects popular tourist areas of Graca, Alfama, Baixa and Estrela. As the happy-coloured Remodelado tram rattles and screeches through the beautiful neighbourhoods with steep, narrow streets and sharp curves, it's all too easy to miss your stop and ride the entire route to the end.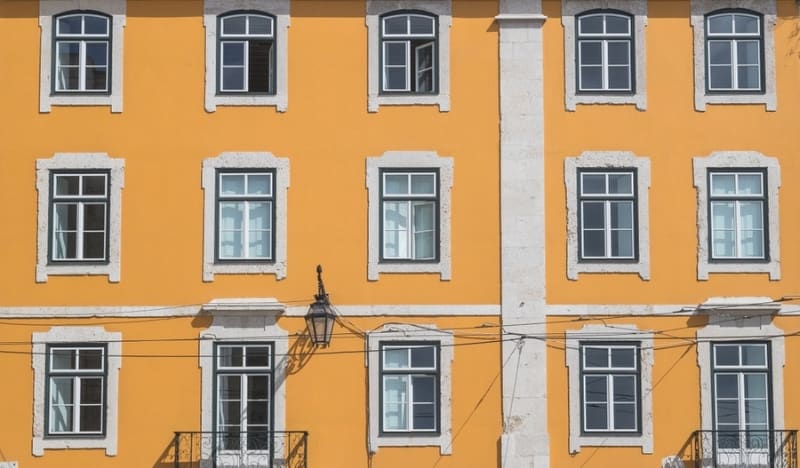 The upscale Avani hotel sits just off Lisbon's main Avenida Liberdade, with most of Lisbon's historic sites within walking distance. In its immediate surroundings are designer shops, excellent restaurants and even a botanical garden should you wish to escape somewhere quiet with a book.
Hits of saffron in Bangkok, Thailand
Robes worn by the Buddhist monks come in a variety of hues ranging from maroon to dark brown. In Southeast Asia, where locals rise at daybreak to take part in the alms-giving ritual that involves offering food and receiving blessings, the colour usually associated with the ritual is saffron. Not only is this a way for Thai people to pay tribute to the monk's role in Thai society but they are also making merits to guarantee good fortune. And everyone is welcome to join.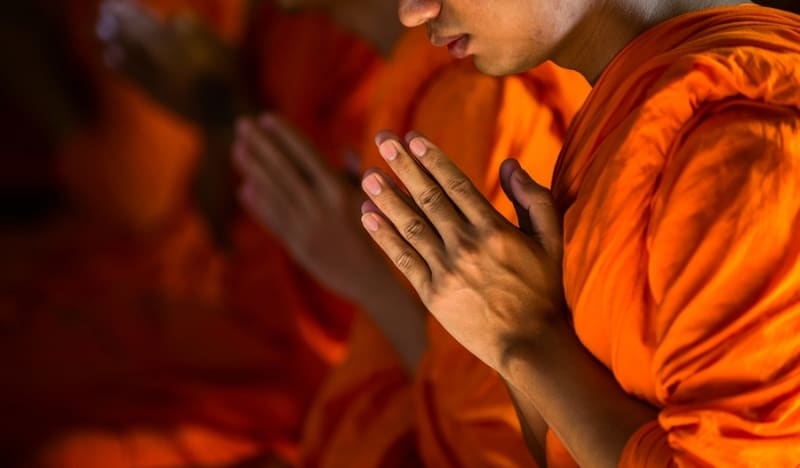 Avani+ Riverside Bangkok Hotel is located smack in the middle of a charming residential area and a short drive to the renowned Wat Arun or Temple of Dawn, meaning travellers can easily join the locals when alms-giving processions appear on the pre-dawn streets. Ask the concierge for insider tips on where to have the most memorable alms-giving and be sure to explore the riverfront communities afterwards.
Canggu's emerald fields, Bali
Half an hour north from the tourist hubs of Kuta and Seminyak lies the bohemian surfing hub of Canggu. The ridiculously photogenic rice paddies in oversaturated green (no filter needed) also make it an Instagram hotspot, while an ever-increasing crowd of young expats has brought in their wake trendy restaurants, graffiti murals, yoga studios and other trappings of hip tropical living.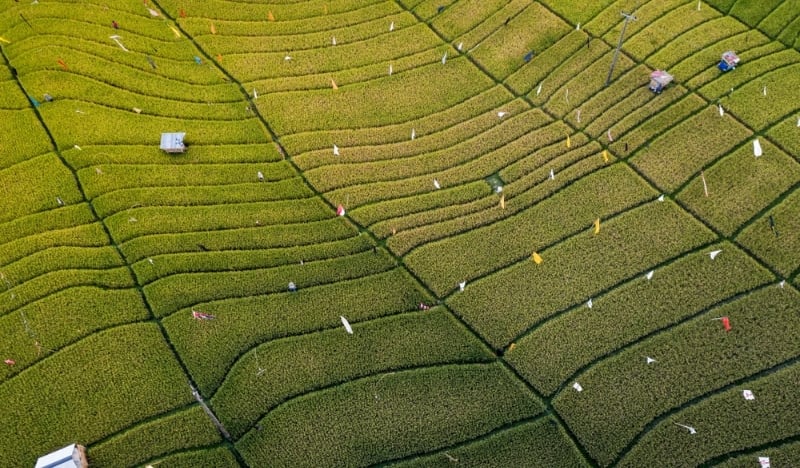 If you prefer to be based in a more developed part of the island, Avani Seminyak Bali Resort is a hop and a skip from the rice fields and beach clubs of Canggu. Go by motorbike if you are a confident driver, or rent a car with a driver for a day to explore the coast around Canggu.
Blue as can be in Krabi, Thailand
Be it a clifftop or the turquoise waters of a lagoon, the province of Krabi is a feast for the eyes. Stay on the waterfront to immerse yourself in the colour of tranquillity and wake up to the soothing tones of the Andaman Sea outside your balcony. By day, explore Krabi's islands, most uninhabited, with their powdery white sand beaches, coral reefs and intricate cave systems. Pack a picnic lunch and hire a longtail boat to take you to a hidden cove where time stands still.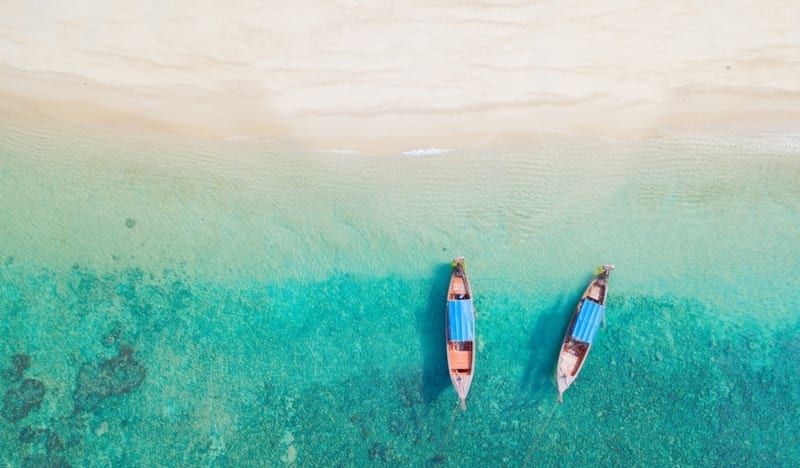 At Avani Ao Nang Cliff Krabi Resort, vistas are not limited to Andaman sea's scintillating aquamarine. Just as invigorating is waking up to the sun-dappled water in your private swimming pool, with soaring trees providing generous shade and privacy for refreshing dips.
Violet sky at Angkor Wat, Cambodia
On the ultimate list of the world's most famous sunrises, Angkor Wat could easily make it to the very top. As the inky night gives way to dawn, the sky over Angkor Wat and its towers starts taking on a shade of violet — a gorgeous sight that never fails to leave you awe-struck and humbled. To take the iconic sunrise photo with clear reflections and symmetric view of the temples, make sure you are at the right reflecting pool (the left one) and get there early enough to secure the best spot. If it gets competitive among the photographers, stand your ground and click away.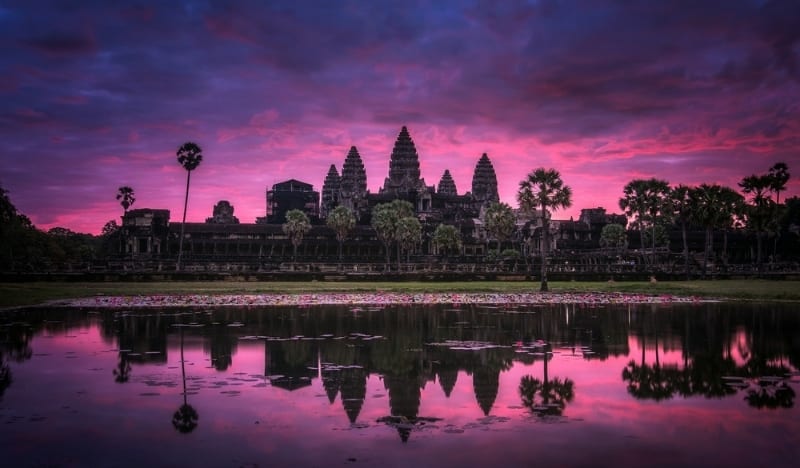 Waking up before dawn is hard to do, even for something as jaw-droppingly beautiful as Angkor Wat's sunrise, so it helps if your hotel is centrally located. FCC Angkor by Avani, a colonial-style property in the Old French Quarter, is only a 15-minute drive from Angkor Wat, so you will be back in time for breakfast.