Choosing the right local transport for every destination
Marble-clad subways stations of Moscow, Hong Kong's ferries, bicycles in Copenhagen. Using real, local transport and following in the footsteps of the locals makes you see the destination through the eyes of those who call it home. So, next time you find yourself in a foreign land, eschew tourist buses and blend in with the morning commute crowd. We have also thrown in a few exotics means of transport because when you get a chance to ride a camel, you go for it!
Yellow trams in Lisbon, Portugal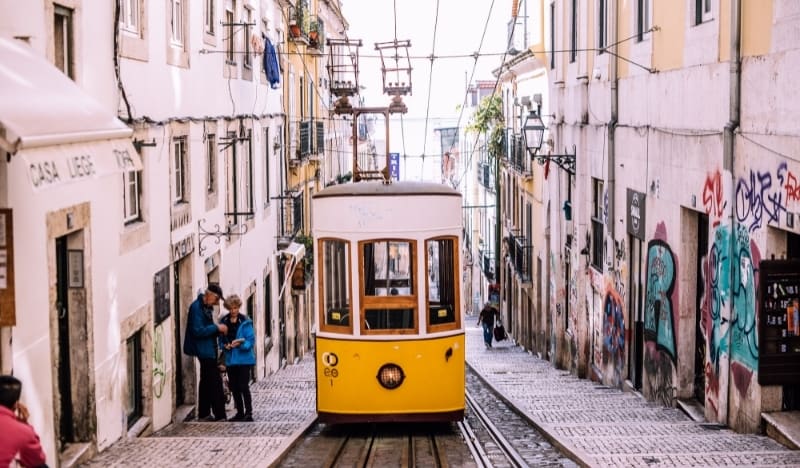 Yellow trams have been transporting Lisbonites up and down the city's cobbled streets since 1901. Although there are only 50 left today, they remain popular with locals and tourists alike. Lisbon's streetcar network connects the most iconic routes and feels wonderfully retro in this age of drones and electric cars. Some operate like an elevator, connecting the upper city with the lower city (Lisbon is famously hilly). There's even a private museum dedicated to trams and a tram-themed restaurant for those who can't get enough of all the tram action. Suppose you're staying in a city-centre hotel like Avani Avenida Liberdade Hotel. In that case, you'll usually find a tram stop in the vicinity and won't have to go out of your way to experience Lisbon's streetcar.
Khlong boats in Bangkok, Thailand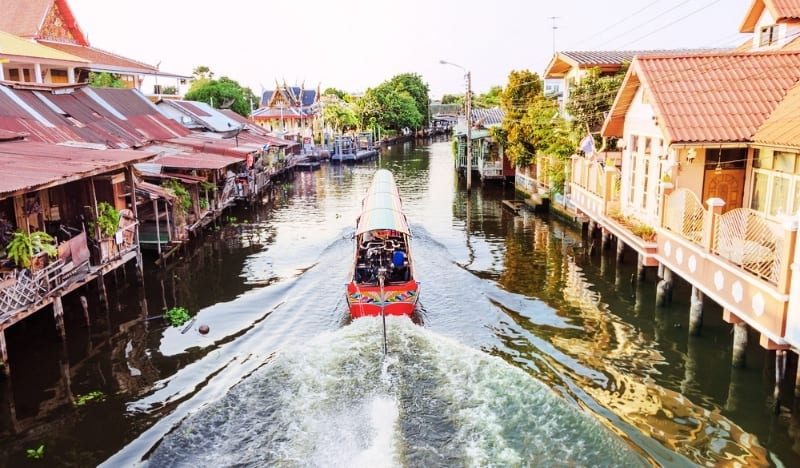 It can feel overwhelming getting around Thailand's biggest city for a tourist, as public transport options are so numerous. But there is a system to it. For long-distance trips, BTS (Skytrain) and MRT (Metro) are the tickets, while for visiting sights in the centre of the city, Khlong (canals) boats can be handy. These canal taxis run along Khlong Saen Saep and will take you to Siam Square shopping centres and key tourist sites. But don't dawdle – jump straight on as these boats don't stop for more than a few seconds. At the doorstep of Avani+ Riverside Bangkok Hotel is the pier that will show you what was Bangkok life before modern transportation, with a Bangkok classic Khlong boat.
Longtail boats in Samui, Ao Nang and Phuket, Thailand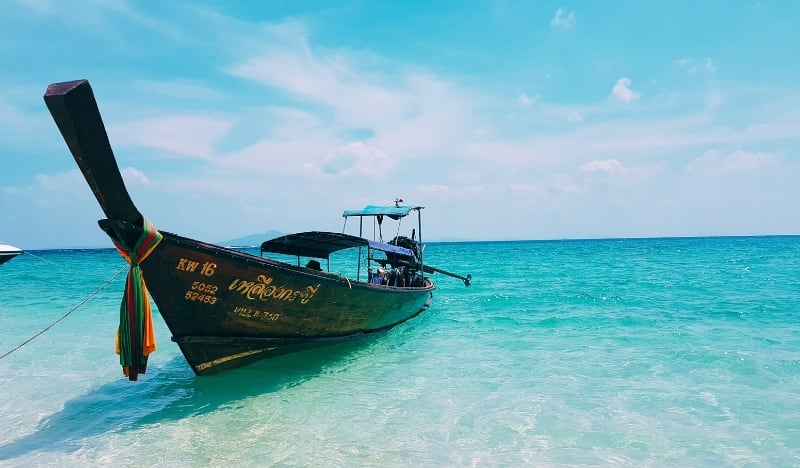 Unlike the no-nonsense canal taxis of Bangkok, the longtail boats that ferry locals and tourists between Thai islands have a distinctly festive look. Brightly coloured and often creatively decorated, these lightweight canoes with a canopy are used all across Southeast Asia. Avani+ Samui Resort, Avani Ao Nang in Krabi and Avani+ Mai Khao resort in Phuket are all ideally located to make the most of island-hopping in one of these traditional boats. You can go on a group cruise or have a private adventure complete with gourmet picnics and customised itineraries.
Tuk-tuks in Luang Prabang, Laos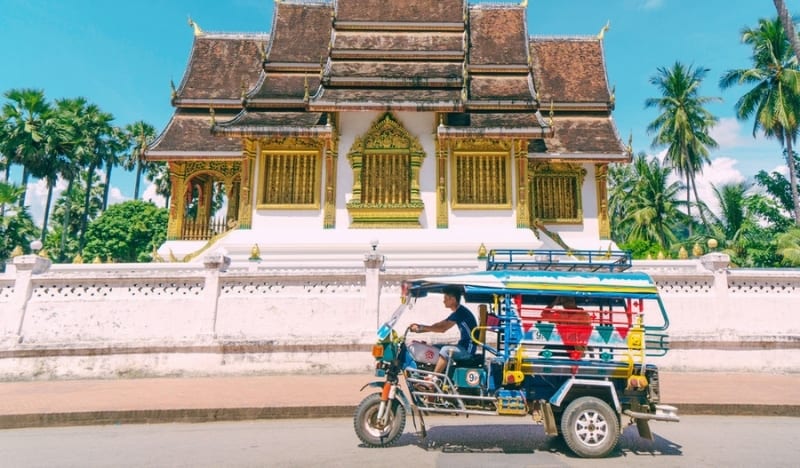 Compact Luang Prabang is exceptionally walkable and best appreciated on foot. But it does get rather hot, and that's when bicycles come in handy (guests at Avani+ Luang Prabang Hotel can use them for free), while tuk-tuks are fun and wallet-friendly way to get around town. Flagging a rickshaw is pretty easy; stand outside of the Royal Palace Museum or any classic coffee shop serving delicious croissants and watch one materialise out of thin air.
Micro flight over Victoria Falls, Zambia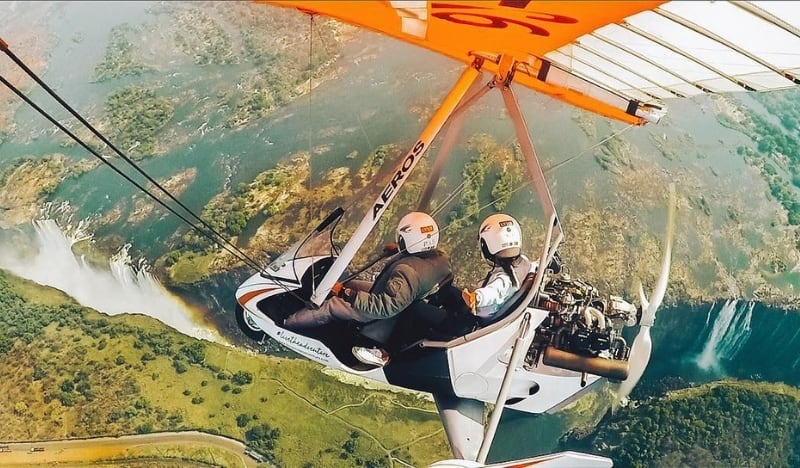 While admittedly the opposite of public transport, taking a micro flight over Victoria Falls should be on your bucket list. Here's why. Stunning as the surrounding area is, the mist from the falls is too thick to actually see much. Hence, while hiking is undoubtedly an enjoyable experience (Avani Victoria Falls Resort is a brisk 5-minute walk from the falls), to truly appreciate the scale of this natural wonder, go over it. As you circle above the mighty falls in a small, light aircraft completely open to the elements, the sounds, smells and sights add up to a stunning effect.
VW Type 181 "Thing" on Bali, Indonesia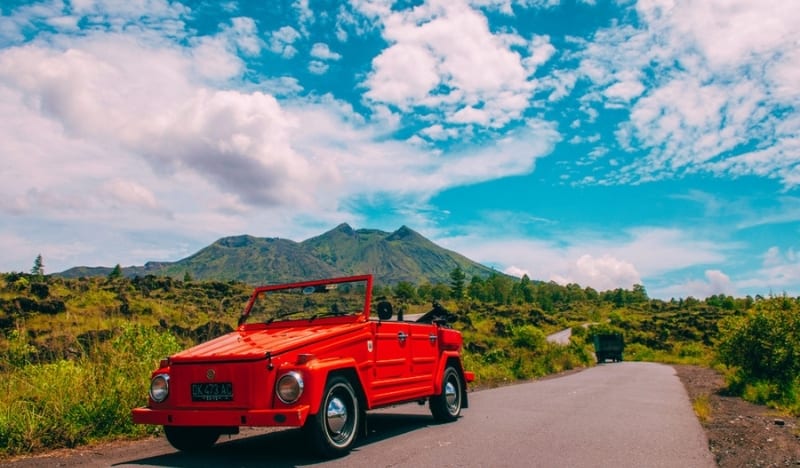 Bali's first-time visitors often do a double-take when a motorcade of '70s style Volkswagen convertibles overtakes them on a narrow Ubud road. Conceived for European military and North American recreational use, in Indonesia, The VW was produced only briefly between 1973-80. Still, it was enough for the vehicle to gain a significant enthusiast following the country, with many cars restored and maintained. Utilitarian and colourful, and tourist-friendly, the classic air-cooled Volkswagen is popular with Bali's travel companies who organise cross-country tours on these trusty retro-mobiles. If this sounds like your cup of tea, Avani Seminyak Bali Resort can arrange for you to explore Ubud this way — a whirlwind tour of waterfalls, rice terraces, caves, temples and, of course, the Monkey Forest.
Camel riding in Dubai, UAE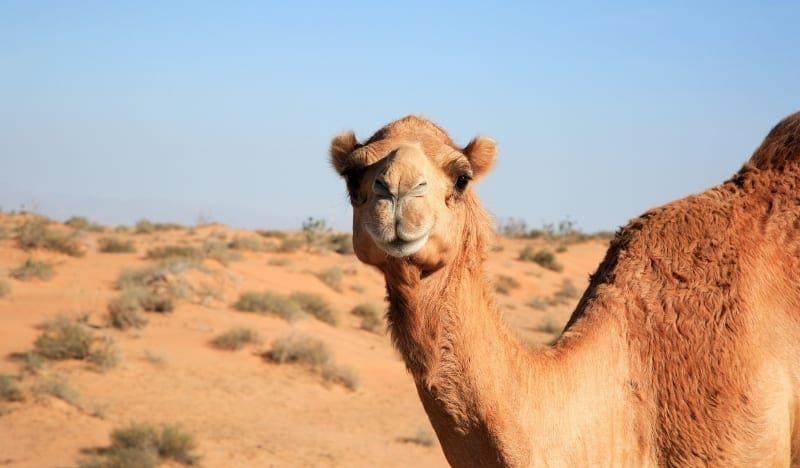 Everyone who has ever set foot in Dubai knows that these days you are more likely to spot a Lamborghini than a camel as you drive down the Dubai-Abu Dhabi highway. For guaranteed camel-viewing, head into the desert where multiple tour operators offer sandy fun: camel riding, dune bashing, belly dancing and even sandboarding, all in the natural landscape of the Arabian Desert. You will be picked up in an air-conditioned SUV from your hotel (consider Avani Ibn Battuta Dubai if you're planning frequent trips to Abu Dhabi) and dropped off after a delicious barbecue dinner under the stars.
Coracle boats in Quy Nhon, Vietnam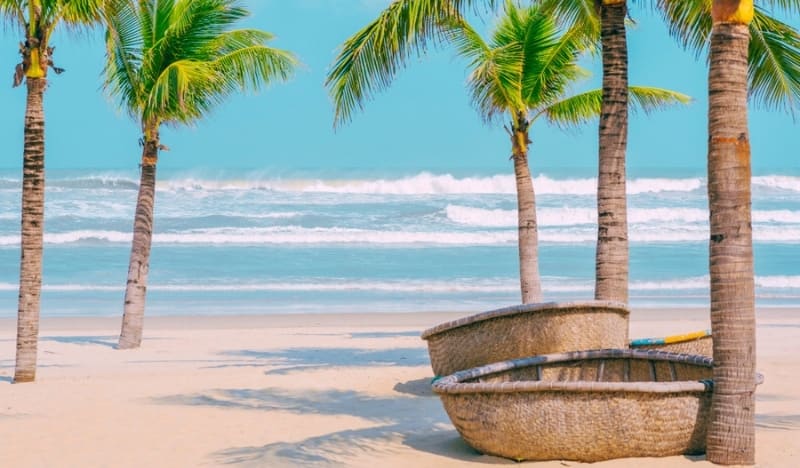 An activity that looks much easier than getting into one of the circular boats piled on the shores of every fishing village around Quy Nhon is a great way to learn how the locals make their living. These traditional woven basket boats feel dangerously wobbly, but you are in safe hands, as your tour guide is also a fisherman who can make the boat spin, turn or stop seemingly by the power of the mind. Avani Quy Nhon Resort shares a palm-fringed harbour with a charming fishing village, making it the ideal base to make friends with the locals and enjoy the day's fresh catch.